What Makes Custom Umbrellas Great for the Summer Travel Season?
Summer is upon us and moat people have been busy planning staycations or keeping their tentative overseas holiday plans alive. No matter how people go about it, odds are that many Americans will be keen to get away this summer. After all, after a difficult year just behind them, a holiday will be a great way to relax and enjoy some family time.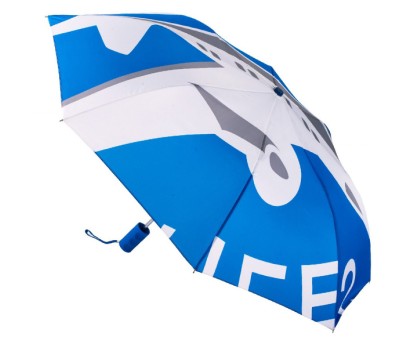 Marketers are also getting busy choosing appropriate handouts for the travel savvy audience to make their brand part of their happy memories. Whether it is camping, hotel stay or cottage rentals,  custom umbrellas will make a great giveaway for the  outdoorsy crowd.
Get your brand involved during the getaways, with the help of travel merchandise like umbrellas. Whether you run a hotel or a travel agency, custom umbrellas will make a great handout to impress the guests and kick start the season in style. It will make a great reminder for your guests to come back again when they are holiday hungry!
The best part is that umbrellas make a highly practical handout that your recipients will use for a long time even after the holidays, which in turn will take your message out into a wider audience. Umbrellas imprinted with your message will make a perfect handout in any travel-themed marketing campaign this summer.
Golf umbrellas
If you are a golf hotel or planning a golf themed holiday, these golf umbrellas will make a great choice. Available in various models including antiwind umbrellas, full color umbrellas and more, golf umbrellas will make a rolling billboard for your message not just on the greens but beyond as well. Your logo and message imprinted on these impressive umbrellas will never be overlooked. The best part is that golf umbrellas are equally popular in fashion high streets, universities and colleges as a handy option for  a group of 2 or more people.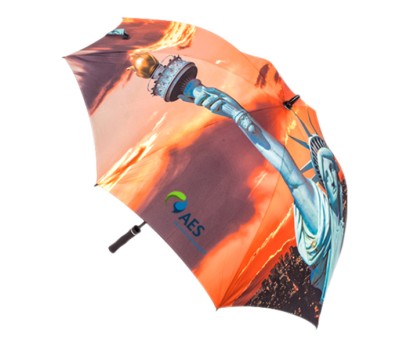 Telescopic umbrellas
Handy and travel sized, telescopic umbrellas will easily fit the backpacks and travel bags of the vacationers. Choose from a wide range of colors to suit your theme and enhance the outdoor holiday experience of the customers alike.  Did we say that these fashionable umbrellas make a great talking topic in the social circles of your recipients?
Antwind umbrellas
Let your customers be well prepared for the summer storms with these resilient antiwind umbrellas that are designed to withstand hostile weather elements and high winds.  Available in various popular models and fashion colors, these umbrellas will make a great grab on the go umbrella for travelers and to stay safe and reassured on the move. When ordinary umbrellas break into a jumble of barbs, these sturdy umbrellas will stand upright much to the delight of not just your audience but everyone around.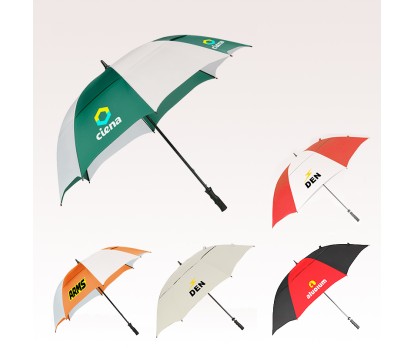 Need more? Explore our collection of custom umbrellas to choose a model that suits your promotional needs.