Why Umbrellas make Excellent Investments for Marketers
Promotional umbrellas are proven marketing tools that will enable your prospects to recognize your business; whenever they need products or services similar to yours. Marketers earmark a substantial budget for advertising their brand with the aim of popularizing their product in the market.
Promotional umbrellas are long lasting and engaging than ordinary publicity items like flyers and leaflets. Here are some more reasons that make logo umbrellas a great publicity item for businesses.
High perceived value
 Umbrellas have a high perceived value as these are long lasting and high quality.  Everyone needs umbrellas to stay safe from elements and to enhance their outdoor style. Your clients and customers will be incredibly happy to get these high value umbrellas that they may not get free very often.
Easy to customize
The generous canopy of umbrellas will set a perfect  backdrop for your logo and message.  You can choose to imprint your artwork and message on one panel, alternate panels or the whole umbrella to suit the promotional theme. If you are looking for an understated  brand display, you can choose to position your message on the inner canopy or the handle to make it less obvious yet effective way to remind the users about your brand. Options are indeed limitless when you have versatile handouts like umbrellas.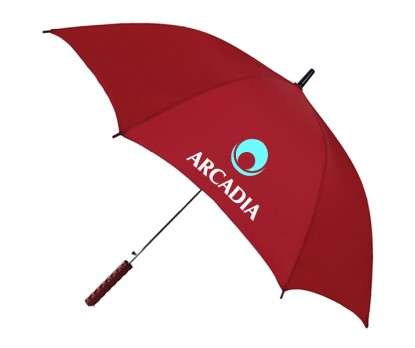 Highly durable
A well made custom umbrella will last for many years unlike other conventional publicity items like TV or print ads, which have only a very short shelf life . Thus your target audience will see your message on umbrellas even when other publicity items are forgotten about.
High visibility
Umbrellas always remain open outdoors, thereby exposing your brand to everyone around. Thus you will have a huge market base in comparison to what other forms of marketing would  ensure you. Every time your recipients carry these umbrellas with pride to golf greens, camping trips or picnics, they will double up as your brand advocates.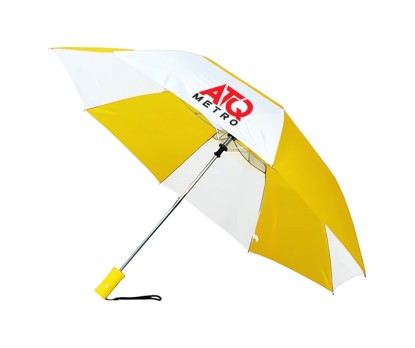 Versatile
Umbrellas are ideal as not just promotional giveaways but make excellent employee appreciation gifts, fund raising items and  awareness giveaways among others. So, marketers can customize umbrellas for various events in their marketing plan with ease as these wont look out of place anywhere, any time. Custom umbrellas are suitable for any kind of business. This means you will attract many people to your business when compared to other forms of businesses that many people often use in the past.
Highly  Functional
Nobody can overlook custom umbrellas as these are something everyone needs Why say this? Many people will see your logo thus enhancing your brand exposure. This will ultimately make you have more sales than your competitors in the long run.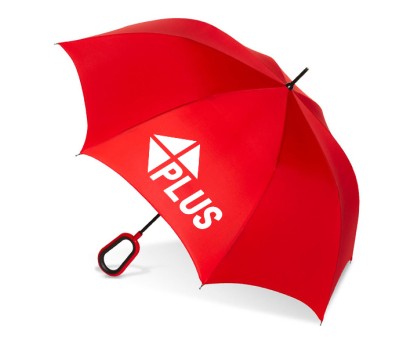 Attention-Grabbing
Logo umbrellas grab easy attention. Anyone can  always see them from far when compared to other methods of advertisement that are available in the market. This will lead to an increase in sales of the products.
Umbrellas are Found in Nearly Every Household
 Ubiquitous umbrellas are also found in nearly every household, because more people are more aware of the harmful effects of UV rays these days.. Colorful and available in a wide range of interesting models, custom umbrellas are hard to resist.
Wish to make logo umbrellas your promotional swag?  Explore our collection to choose a model that suits your needs.