Why Use Promotional Umbrellas to Promote Your Brand
Businesses that use tangible items to market their brand will easily stand out from the rest. In today's age of online marketing, branded promotional items offer a breath of fresh air. Companies that wish to invest in more exciting and useful swag will find promotional umbrellas perfect choices. It will also make an effective way to make a positive impression on consumers. After receiving a promotional gift, customer opinion of a brand always improves.
From the wide range of choices to the high perceived value, there are so many reasons to market your business with free branded umbrellas.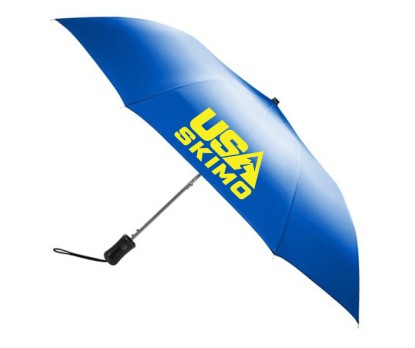 Why Promotional umbrellas?
Umbrellas printed with your brand are not irritating like television adverts or online pop up messages. Instead, the message on promotional umbrellas will be seen, used, and carried around on a day-to-day basis. Thus, much of their potency lies in their staying power.
Easy to distribute
Umbrellas are easy to distribute during trade shows, conferences or business events. While they aren't the flashiest of free gifts, umbrellas will absolutely make your clients or customers feel valued. It's probably the most value added way of showing your consumers you care.
Long term branding
Your recipients are more likely to remember your brand and will be interested to do business with you again. At one time investment, businesses make impressive leads, which is an impressive payoff.
Advantages of promotional umbrellas
If you're still unsure whether branded umbrellas are appropriate for your business promotions, read on to find the advantages of umbrellas that you might not have known before.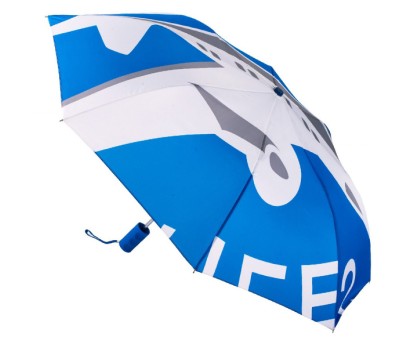 Limitless Choices
Umbrellas offer limitless choices in colors, size and models So, you can select a model that best suit your business. For instance, if you have a golf loving audience to cater to, choose golf umbrellas. As long as they're good quality and look the part, your customers are sure to love them.
Or, if you wanted to gift your company's promotional umbrellas to executive clients, you could opt for wooden hook handle umbrellas. It will make a classic giveaway to represent your business's commitment to quality and client satisfaction.
Price
Regardless of the types of umbrellas you choose, they're sure to be great value for money. It will make a great handout for your most valued clients where you cannot afford to handout ordinary giveaways.
Exposure
The trump card of promotional umbrellas is the incredible brand exposure that it offers. However, few other products provide quite as much daily exposure as an umbrella.  The growing awareness of UV risks chow that most people use umbrellas all round the year to ensure safety from elements. A well designed umbrella printed with your brand will never fail to make heads turn. It will even make a talking topic for your brand!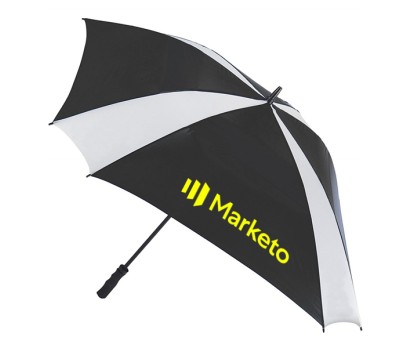 High retention
Another big plus of umbrellas is that they have an incredible shelf life of an average of over 14 months. So, your consumers are likely to keep them for as long as it works. In addition, promotional umbrellas will put your brand in your prospects hand than pretty much any other type of branded item. They are indeed a fantastic way to increase brand awareness.
Interested to know more about the selling points of custom umbrellas? Feel free to contact our team for inspiration.