Promotional Umbrellas Make Good Merch- Why
Umbrellas are high utility items that everyone may need at some point in their life . An umbrella at easy access will save the day and make lives easier while your business gets incredible brand coverage – literally
Custom umbrellas make great business gifts and personal favors at the same time. So, marketers  can even order in bulk and use it to meet the changing marketing needs  and situations.
 Limitless models
Umbrellas are available in various models , which means there is something special for everyone. Choose from models made of different materials and customized in unique ways to show off your branding and build up your business in various contexts.
Choose classic models like wooden hook handle umbrellas that will add a green twist to your promotions and connect your brand with sustainability. Available in a palette of colors, these umbrellas are  fully customizable  with your brand and message.These premium umbrellas will enjoy the benefits of high quality bespoke merchandise. The low minimum order will make it easier even for small businesses.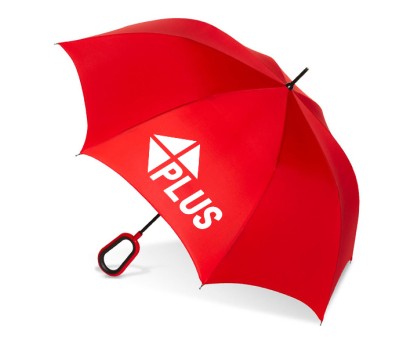 Consistently Popular
 Umbrellas are highly popular as  everyone may need an umbrella anytime , anywhere. Bad weather can hit at any time and this unpredictability  of life situations is that earns umbrellas a great place in the minds of your recipients. Umbrellas as promotional giveaways enjoy 14 months of retention and even more, which makes it the maximum retained custom gift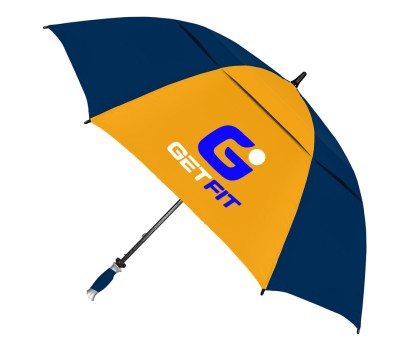 Large imprint space
Umbrellas have  a high visibility imprint space, which in turn can be utilized to show your brand image and message . Apart from the imprint space on the panels and all across umbrellas, you can choose to position your message on the inner canopy or even the umbrella case. So, your logo will still reach the eyes of the audience even when the umbrellas remain closed.
Choose interesting models
Nobody will like to use something that is obsolete. So, it is always better to choose  the most trending umbrellas.  Inverted umbrellas are top trending these days thanks to its interesting animal print patterns, solid color choices and the unique inverted model that will make the umbrellas fold inside out to keep the wet surface inside that wont cause problems to others. 
Choosing multifunctional umbrellas with add-on features will also help. For instance, flashlight umbrellas that offer the dual utility of a flashlight and an umbrella will give your message  double exposure at the price of one!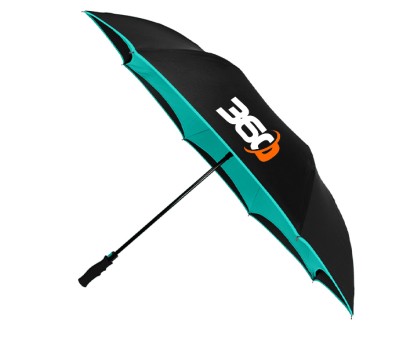 Increasing Exposure
You can imprint  anything on an umbrella. From the basic logo  to a little tagline or a cute artwork that tells a lot more about your brand, you can think of creative ideas. If you want your brand to use these umbrellas, make sure that you don not go overboard with the colors and font size. It should convey your promotional message without spoiling the appearance of the products.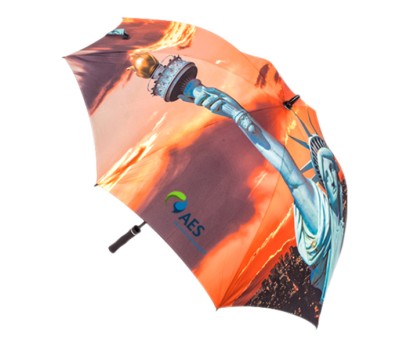 Show that you care
Umbrellas make great loyalty gifts and referral gifts for your customers. You can provide logo umbrellas for free as a strong recognition of loyalty or as a simple token of thanks. It will leave a lasting impression in the minds of the audience that can even make valuable conversions
Looking for more ideas to use custom umbrellas? Reach out to us for inspiration