How to Promote Your Business With Custom Golf Umbrellas
There is nothing like a game of golf to celebrate the pleasant summer and fall season. For marketers golf season makes a great brand building season as well apart from a golden opportunity to get connected with their customers. So, if you are looking a perfect promotional item for your upcoming golf themed promotions, look no further than these custom golf umbrellas.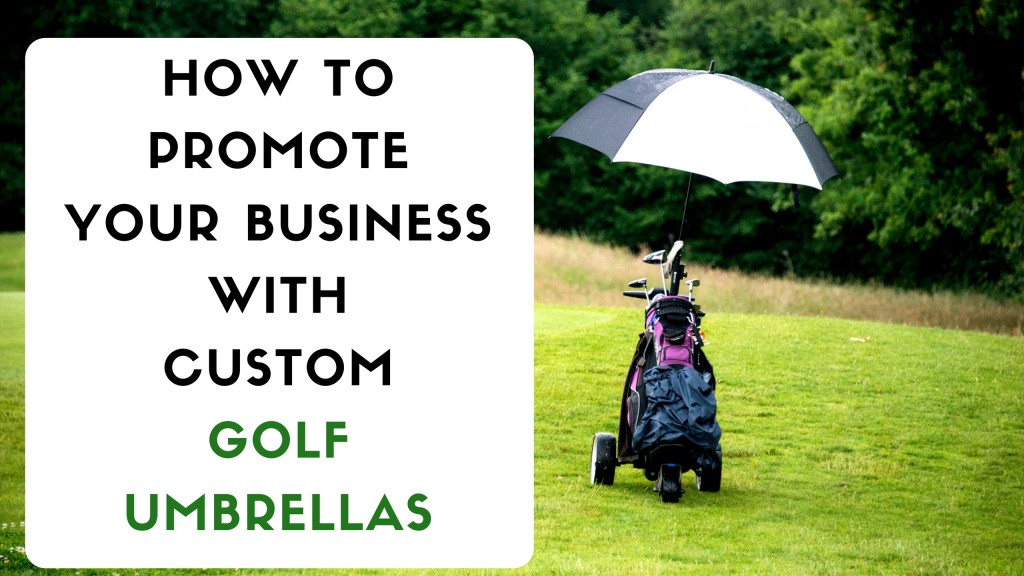 People will always use them, but seldom buy one for themselves. The massive canopy will make a great billboard for you to place your brand and logo and just imagine the exposure your brand will get on these logo items. Apart from the golfers and people in the greens, thousands of spectators also will see your message imprinted on these massive and vibrantly colored golf umbrellas.
Why golf umbrellas
Massive size: Golf umbrellas are big. It is the most important factor that makes custom golf umbrellas popular promotional items.
Exceptional color choices: Offered in a range of attractive solid tones and alternating panel options, these umbrellas will never just sit in the closet and ensure the maximum visibility.
Generous imprint area: Put your brand, message and artwork prominently on these custom umbrellas to ensure a 360 degree brand display. Choose fonts that are big and clear to make it easy for people around to read the message even from a distance.
Golf umbrellas make great promotional handouts as these are highly desirable and just about everyone needs it. The best part is that these long lasting golf umbrellas will continue to make consistent impressions for your brand without any repeat investment or effort. Building your brand in a subtle way without an obvious sales pitch is one of the most effective ways to impress the audience. Custom golf umbrellas do that precisely as these can be used at beach parties, picnics, camping grounds and cookouts, which means that your brand imprinted on these will always be in the limelight.
Let your recipients enjoy their favorite game of golf in both rain and shine with these convenient golf umbrellas. These make excellent gift items to promote country clubs, golf leagues, theme parks and more. These oversized golf umbrellas have become the latest fashion in weddings and fashion events as well, which has made these logo umbrellas popular beyond the greens.
Do you find it a bit overwhelming to choose a model from our fabulous collection? Here are a few top selling models that will give you some clues.
58 inch Arc Golf Custom Logo Umbrellas: The large messaging space that shows up above the regular vision distance will make it a great choice to get your message out in an emphatic manner.
60 Inch Arc Promotional Splash of Color Golf Umbrellas: Make your message grab easy attention with these colorful golf umbrellas that come in black color with contrast colored panel. We bet, anything imprinted on these golf umbrellas will never fail to grab the attention of the world outside.
56 inch Arc Telescopic Custom Logo Umbrellas: One of the largest folding umbrellas in our collection, these impressive golf umbrellas will make your message and logo highly visible at easy rates. Fiberglass and metal frame with metal ultra sturdy hexagonal shaft makes it different while the long tapered wooden handle enhances its classic charm.
Need more? Just browse along and romp home with the best golf umbrellas in town at the best rates ever!