Some of The Best Kept Secrets In Customizing Umbrellas
Probably the first thing that comes to anyone's mind in summer is umbrellas. It is not just a weather wear item but doubles up as prop and style statement as well. The incredible popularity of umbrellas has made them popular among marketers as a new way to advertise a business. A well-customized umbrella with a good design will never fail to turn heads.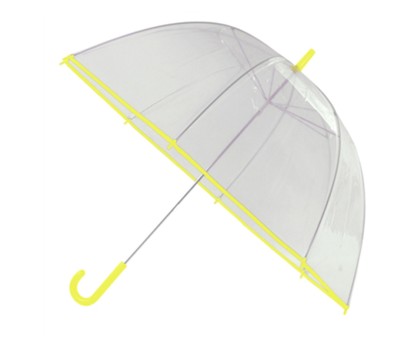 Here are some tips to make your custom umbrellas stand out in the crowd.
Choose a fashionable umbrella
 Choose a trendy umbrella model like a cool bubble shape umbrellas or a classic wooden handle umbrella model that will grab easy attention of everyone around. It will make a great backdrop for you to place your brand and message.
Size matters
Choosing the right size is another important tip. By handing out umbrellas of the right size you can be sure that the umbrellas get used more often by your recipients. Choose a size that fits the occasion.
For instance, if you are planning to give umbrellas as tradeshow handouts choose models with a carrying case, which makes it easy to pack and carry.
Need umbrellas for outdoor events and beach promotions? Choose golf umbrellas with canopies that can cover anything.
If you are using umbrellas as store promotional events, opt for folding umbrella models that are easy to fit in a bag.
Be Creative
Make the best use of the massive canopy to put your brand and artwork on a proud display. Include a peppy design, an eye-catching logo or an artwork to make the umbrellas unique and interesting. Choose vibrant imprint colors and stunning color combinations to make your first impression the best!
Why umbrellas
Umbrellas protect the users from UV rays and come handy around the year considering the fact that the invisible UV rays exist in the atmosphere not just during summer but in every season. Constant exposure to UV rays can cause serious eye damage.
How to employ custom umbrellas
Tradeshow swag
If you want to make your brand stand out among the tradeshow audience, settle for umbrellas instead of the normal items like pens or totes bags. Your brand and message will get easy attention as your recipients start using it in the outdoor tradeshow venue the moment they get it!
Employee Gifts
Show your appreciation to your crew with these wonderful umbrellas that will last a lifetime. Every time they use these limited edition branded umbrellas the brand loyalty of your team will go up. A smartly customized umbrella will make a great talking topic in their circles as well.
Brand reminders
Travel companies, amusement parks and resorts can all consider umbrellas as brand reminders and keepsakes. Every time they use it during their holidays or after that, your brand will get a lot of attention.
Do share the interesting experiences of using custom umbrellas as your promotional items and get featured.