Features To Consider In Custom Kids Umbrellas
Kids are hard to please and businesses need better than the best options to impress their junior audience. Add to it the fact that  kids can be rough on their stuff, so you need not just fashionable umbrellas but sturdy and functional models as well.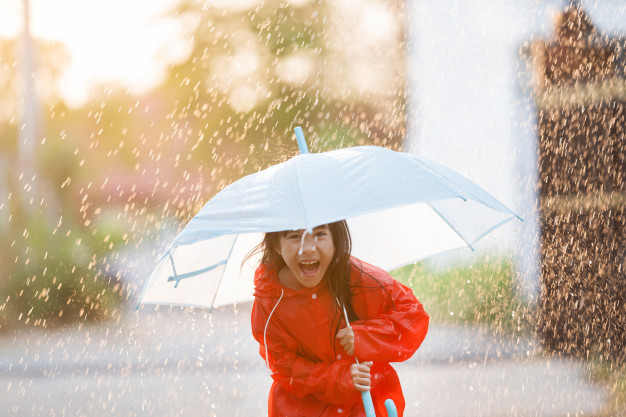 Imprinted umbrellas make great handouts for schools, kids fashion brands, golf clubs and a lot more. The generous imprint space of the canopy can be an interesting canvas for you to engage the kids. Get it imprinted with fun teasers, cartoons, puzzles or anything that the kids will find interesting.
Kids have a short attention span and you need something truly unique  to reach out to kids and impress them. An eye pleasing ,well customized umbrella will make a great talking topic for kids.
Why umbrellas
With global warming reaching a higher level than never before, it is important to keep the kids safe from UV exposure. Using an umbrellas is the best way to stay shielded whenever kids  are outdoors. Consistent exposure to UV rays can cause health and vision problems like cataract in kids.
Here are some handy tips to choose the best kids umbrellas on the market today.
Style
Kids like trending umbrellas that they can show off to others. Choose bright colors, interesting patterns and other added features that will get the little ones bemused!
Bright colors
Choose bright colored umbrellas that will enhance the visibility on the sidewalks and roads and make the kids more noticeable for the motorists even in low light conditions . Choose neon colors or umbrellas with fluorescent lining  that the drivers will easily see even during heavy downpour. Bright colored umbrellas are easy to find and are less likely to be misplaced in school as well.
Safety Features
Button on the umbrella's handle: Make sure that the buttons which releases the canopy do not pinch the  little fingers. Look for umbrellas with safety buttons that wont trap their fingers and are easy to open and close
Tip of the umbrellas: The tip of your chosen kids umbrella should be smooth and should not poke the eyes of others  on the playground or on the road. Consider kids umbrella with  a blunted tip or plastic cover.
Right size
Make sure to choose umbrellas that are kids size. Large umbrellas are hard to manage and can lead to accidents.
Ecofriendly
Teach the kids about the importance of being ecofriendly from an early age to turn them into responsible citizens. Try to find kids umbrellas made from recycled or bio-degradable materials or umbrellas with replaceable parts.
 Are you planning to make kids umbrellas your marketing swag? Share your thoughts with us on our facebook page.