Custom mini umbrellas- Big Impressions at Small prices
Mini Umbrellas are a rage among promotional gifts thanks to its small size that makes it easy to fit into handbags or briefcases. These pint sized umbrellas are as efficient as their bigger counterparts in braving the weather elements. Custom mini umbrellas are well suited to promote all brands and business lines simply because everyone uses these daily use items not just as weather wear items but also as accessories and photo props among others. These trendy umbrellas will make a perfect gift idea to impress travelling executives, students and women patrons who are always on the move. The low cost advantage coupled with stunning designs will make it a great gift idea all round the year.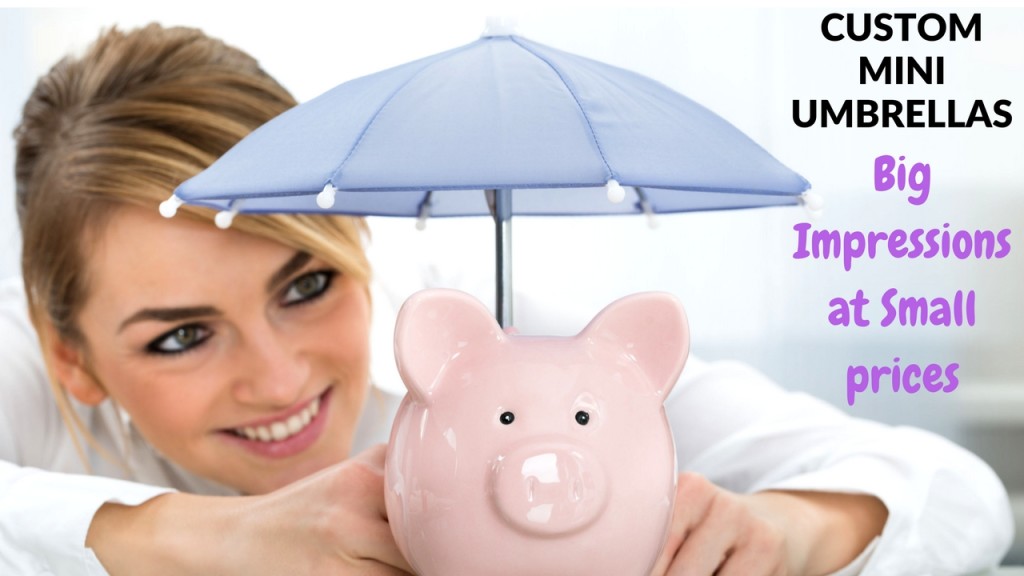 Here are some of the astonishing ways that these custom mini umbrellas can be employed by businesses
As promotional items: Light weight yet sturdy, mini umbrellas make a perfect canvas to showcase your brand and message. User friendly and popular, these logo items will enjoy a long retention among your recipients.
As fashion accessories: Mini umbrellas make a perfect accessory and part of an outfit on a special day as these are available in a palette of brilliant colors. Designed to bring in the bets fashion and functionality to your recipients, these logo umbrellas will be just right to meet the needs of your customers. Not just for the rough weather but for a fun day out.
As safety umbrellas: Umbrella models like 44 inch Arc Custom Printed Two-Tone Safety Umbrellas that feature a see through panel and reflective stripes around the perimeter of the umbrella are great for night time events and as safety accessories for people who work outdoors at night. Imprint your brand and message on these and see how these safety umbrellas will put your brand on display even at night. The easy grip handle with carry strap will enhance its popularity and functional features.
Custom mini umbrellas are available in various models for people of all ages including kids. Made from good quality fabric, these mini umbrellas offer the best of both the worlds of offering the ultimate protection from weather elements apart from being a fashion accessory. Custom Mini umbrellas are great promotional items to enhance the brand image and goodwill of your brand. By advertising your brand name, your recipients will become familiar with your product and will encourage your customers to choose your products. Mini umbrellas make excellent options to announce new deals and offers as well.
So, if you have been planning a low cost promotional campaign, it is the right time to get started with custom Mini Umbrellas right away!