Mini Umbrellas – The Best Travel Umbrellas Of The Season
Fall season is all about outdoor activities, concerts, fairs and festivals. With the holiday season looming high, it makes a great time for most people to indulge in outdoor holidays and events. Marketers plan innovative promotional ideas and gifts to reach out to this festive crowd, woo the prospective clients into their fold and keep their existing customers happy. Custom mini umbrellas will make a perfect gift choice considering unexpected showers during this season. A freak downpour can happen any time; be it a mild shower induced by a passing rain cloud or a strong rain and sudden cloud burst, bad weather blues can happen any time. While travelling people need light weight and compact yet sturdy umbrellas that fit in their bags and totes and these mini umbrellas will make a perfect choice.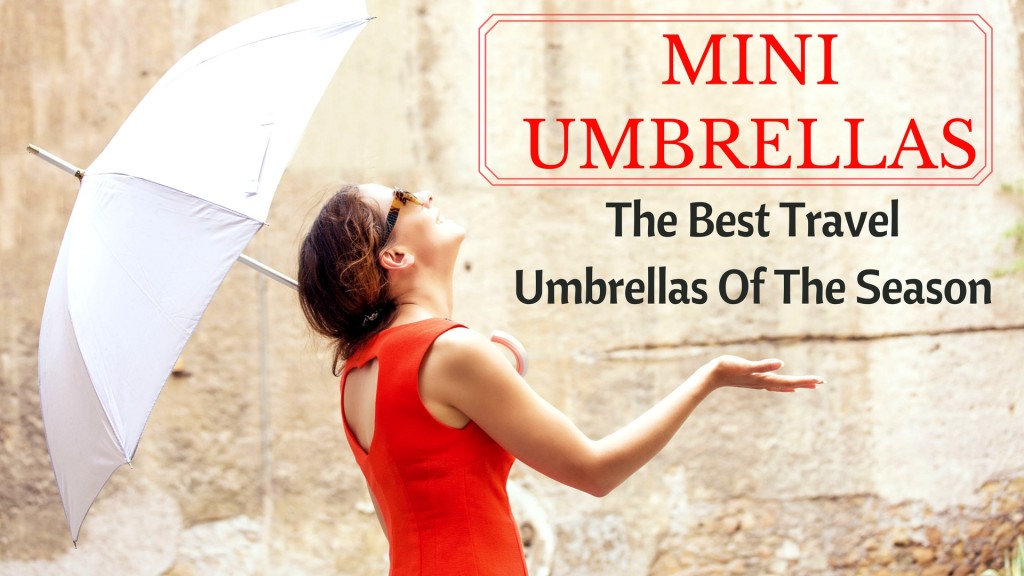 Here are some custom mini umbrellas that you will find interesting
42 inch Arc Custom Spring Breeze Folding Umbrellas Red: These attractive folding umbrellas that will easily fit in bags and backpacks will make a great custom gift to consider during fall promotions. Personalize these eye catching red colored umbrellas with your brand and message to make your brand closer to your customers. Every time your recipients carry these logo umbrellas, they will be reminded of your brand and message. The best part is that an attractive umbrella will grab easy attention of people from even a distance as it remains open and on proud display everytime your recipients venture outside. These will make great handouts to promote women's fashion brands, spa, health awareness campaigns and more.
37 Inch Arc Personalized Mini Pencil Umbrellas: These attractive polyester umbrellas in a palette of colors will make a great choice to promote your brand and message. Your recipients will love these functional handouts that they can actually use everyday. Go for it!
Mini 42 inch Arc Umbrellas w/ 13 Colors: As they say, good things come in small packs. These attractive umbrellas with alternate panel colors will be the best proof for that! Personalize these with your brand and message to make these vibrantly colored umbrellas the best promotional items you can ever think of. Bulk orders carry the maximum discounts as well.
Mini Manual 2 Fold Umbrellas: These manual 2 fold umbrellas are easily manageable within purse or pocket due to their compact size. It makes an excellent promotional item for year round promotions. It can be used during in-store promotions or as a complement during tradeshows or corporate events and fundraisers. Choose from the color choices of red or royal blue.
Rain or shine, custom umbrellas will make excellent gift choices for marketers who wish to place their brand on a high portability trail. We have a lot more interesting models in these light weight travel umbrellas. Browse along and choose a model that suits your promotional needs and budget.