4 fabulous Umbrellas You Must Choose In 2019
Umbrellas are great companions of our daily life during rain or sun.  Offered in a wide range of models and colors, some with specific functions, umbrellas offer something special for everyone. The incredible popularity and versatility of umbrellas make it a great promotional item as well.
Here are the 4 best custom umbrellas that are the best and most popular.
4 Fold Auto Open/Close Umbrellas: These compact umbrellas can be opened and closed with just the press of a button. Folds up to 7.75" long, Includes carrying strap for convenience. Matching color storage sleeve and ergonomic handle are the other great features that will surely make you love this one. It can be opened with one hand easily and these lightweight umbrellas make perfect for travel for men and women. Easy to store in bags or backpacks, these polyester umbrellas will make a great investment for marketers looking for a promotional item that is here to stay forever.
48 inch Arc Totes Automatic Stick Umbrellas has an amazing black canopy, handsome and curved wooden handle, sturdy wooden shaft and a pushbutton automatic function. Strong and stylish, these umbrellas double up as a walking stick too on uneven or slippery roads. It makes a great handout for elderly community, golfing clients, employees or anyone who needs it.
Spring Breeze Folding Umbrellas: Offered in attractive color profiles, these umbrellas have 42″ arc  that folds to 9-1/2″, 8 panels covered with 190T Pongee fabric. Fiberglass ribs and windproof structure. Offered in a 190T Pongee fabric carrying case, these windproof umbrellas make great handouts during tradeshows.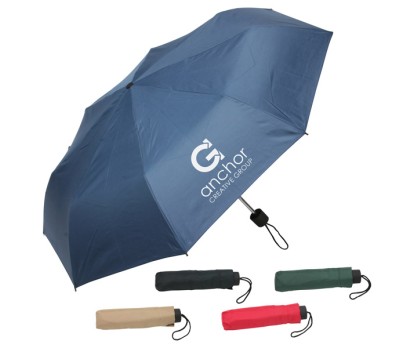 Renegade Auto Open/Close Inverted Umbrellas  will get your clients swept off their feet literally with its inverted design where the umbrellas fold towards inside. This unique reverse design will trap the raindrops inside the umbrella so that it can prevent them from rolling down on the floor when you close it. So it's perfect to carry in a bag, car glove compartment or  travel bag or luggage and will make getting in and out of a vehicle during the rain easier. Made of high density  pongee material, this umbrellas will enable you to brace up for the rains the stylish way. Offered in a wide range of colors, these umbrellas will make great handouts during outdoor promotions and tradeshows. Marketers looking for a handout that everyone will love will find this highly functional umbrella a top choice.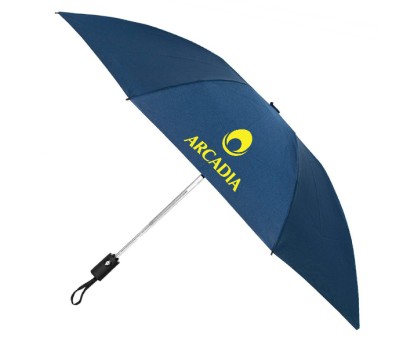 Which of these umbrellas are you planning to make yours? Share your thoughts with us on our facebook page to join an interesting conversation.