7 Sound Reasons To Choose Custom Umbrellas To Advertise Your Brand
Printed umbrellas are popular advertising media mainly because of  the excellent advertising space these ensure. A high quality umbrella is retained by your recipients for many years and during this comparatively long shelf life your brand gets innumerable impressions. Umbrellas faithfully accompany its owner for years!
 Here are some solid reasons that will make custom umbrellas a great investment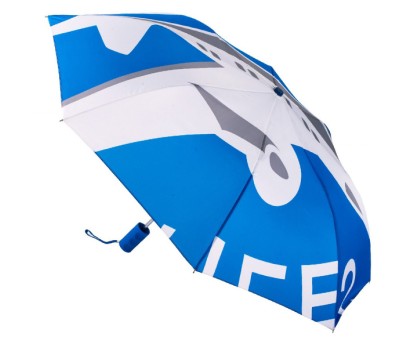 Effective
Your brand and message imprinted on the wide canopy of umbrellas get a wide publicity. Nobody can take off their eyes from the lively images and interesting taglines that pop out of the canopy as these stay open in the crowd during bad weather. Not just to beat the elements, custom umbrellas have become great fashion accessories as well these days!
Useful
Umbrellas are handouts with real added value, which makes it a perfect choice for your high value clients and star employees. Everyone need umbrellas in their life to stay safe from bad weather and stay safe from UV risks.
Versatile
No matter whether you use custom umbrellas as a gift or a merchandising item for sales promotion, umbrellas will never look out of place. A popular  gift idea across all age groups and demographics, custom umbrellas are something you can bank upon.
Flexible
Umbrellas offer a lot of customization options for businesses. You can come up with the best creative ideas and designs to pull off a perfect promotional item. No matter whether you prefer to have a subtle branding or something bold and beautiful, custom umbrellas will make a great choice to unleash your creativity and impress the audience in the process.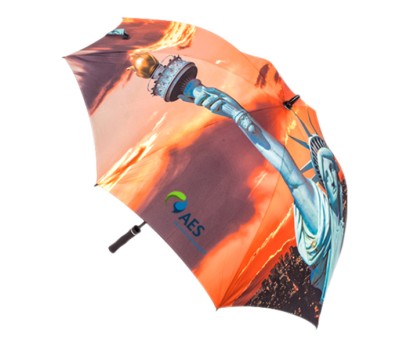 Durable
Custom umbrellas ensure enduring advertising effect for years on end due to high-quality materials. Did you know that umbrellas are one of the longest retained handouts among promotional items?
High visibility
Few other promotional items offer so much space for you to showcase a brand. Nothing imprinted on the canopy of umbrellas will ever escape the attention of people around. Whether you wish to settle for cheerful and lively solid colors or multiple colored canopies, umbrellas will make true fashion accessories
Engaging
Umbrellas are the best form of tactile advertising, which appeal to all the senses and create an emotional attachment with your audience. Your logo and message imprinted on these will leave a lasting impression and will even make an interesting conversation topic among your prospects.
Offered in various models in a range of price rates, custom umbrellas make excellent handouts that will win the hearts of everyone for its originality and utility. Shop right away!