Bragworthy Branded Umbrellas for the Season – A Quick Round Up
Promotional umbrellas are a great way to get your brand noticed while keeping the recipients safe from the elements. One of the most popular selling promo products, logo umbrellas are make  gifts of high perceived value for your employees and key clients at events.
Choose from a wide range of cheap and cheerful umbrellas that are available in most trending models and colors. You can even match these logo sunglasses with the Pantone colors 2021. By making these reusable custom products you can also take a step in the right direction and highlight your social commitment.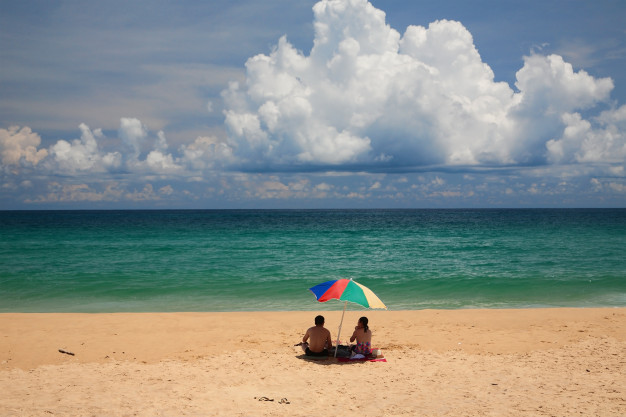 One of our favorite models are reverse umbrellas as these umbrellas will not just protect the users from the rain but from a dripping and soggy umbrella  every time your recipients open or close it in the rain.
Another top selling model is auto open umbrellas that are great for people who are always on the move! Easy to carry and use these will fit perfectly with their busy routine. Imagine the brand visibility that these products can ensure. Be part of the happening trend for employers taking extra care of their workforce and ensure that people are leading a healthy lifestyle. Umbrellas will keep your recipients safe from bad weather and urge them to be more active outdoors.
Golf umbrellas are incredibly popular not just in the greens but even in streets, picnics and road trips thanks to its fabulous color choices and a perfect size for a small group of 2-3 people! Models like reflective trim golf umbrellas are well suited for low light settings and will keep your recipients more visible and safe on the go in the dark.
If you are looking for a little extra something, combo models like flashlight umbrellas or speaker umbrellas will make a great choice. Offer the dual convenience of a flashlight to your clients every time they carry these umbrellas and make them feel doubly sure in bad weather and dark and damp settings.
Speaker umbrellas are the ultimate choice for any outdoor loving crowd. These will function as a cooler to ensure a steady supply of chilled drinks, a speaker to ensure a steady streaming of their favorite tracks plus the convenience of an umbrella. These 3 in 1 umbrellas are a perfect investment to make your outdoor events a success.
Have a better idea to use custom umbrellas in your promotions? Share your thoughts with us on our facebook page.
Share and Enjoy