How Promotional Umbrellas Boost Sales Easily
Custom giveaways like umbrellas are seeing a rise in popularity among marketers.
Whether it is the massive beach umbrellas to the pint sized mini umbrellas or the handy auto open umbrellas, there is something special for everyone. With the winter season just over the horizon, the usual accompanying inclement weather is sure to follow which may see a further surge in the popularity of freebies like umbrella.
Well designed promotional umbrellas can enhance brand exposure and get your message seen by the maximum number of people. Available in a wide range of popular and quirky models, umbrellas will literally turn your employees into the ultimate walking billboard!
One of the main benefits of custom umbrellas is that it will grab easy attention. Your message on the massive canopy of umbrellas will be seen by people you didn't even target in the first place, which means you are improving your brand awareness just by using these value added advertising gifts.The increased appetite for daily outdoor exercise among the public in the post pandemic world is another reason behind the popularity of umbrellas as corporate gifts.
Umbrellas change hands
Just think about it; someone who has your logo umbrella may lend it to a co-worker, who may even take it home. Umbrellas travel easily and can have a long lifespan.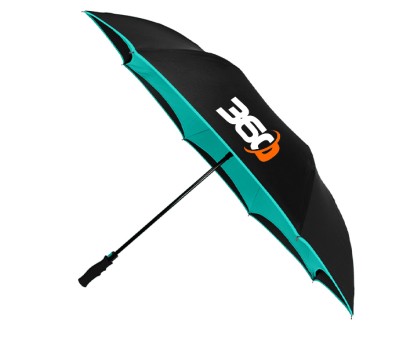 Handouts with a high perceived value
Umbrellas are handouts with a high perceived value and will make valuable impressions for a long time. These many not necessarily be the cheapest gifts around, but you don't have to go over budget with these items. Umbrellas give assured return on investment, thanks to the incredible portability and visibility that these enjoy. Everyone needs umbrellas as well, so you can be sure that you won't run out of a target audience to send these popular handouts to.
From standard umbrellas to something unusual like inverted umbrellas or hands free models , custom umbrellas are available in various colors and price rates so that you can select the ones that best reflect your marketing needs.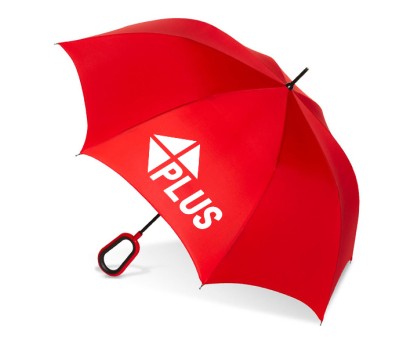 Versatile gifts for your clients and customers
If you are looking for a high value gift for your regular clients to thank them for supporting your business, branded umbrellas will make a great choice. Not only will they appreciate these freebies but they will also be reminded of your business every time they use it. Your logo and message imprinted on umbrellas will get a lot of attention and appreciation.
Have a better idea about custom umbrellas ? Share your thoughts with us on our facebook page