Custom Umbrellas – The Ideal Way to Promote Your Business
Wish to generate more leads and get your name out in the public? You will find these effective marketing tools like umbrellas beneficial for your brand building.
Conventional ads like print or radio will cost you a pretty penny to launch a successful branding campaign. However completely customizable advertising handouts like custom umbrellas will leave a lasting impression.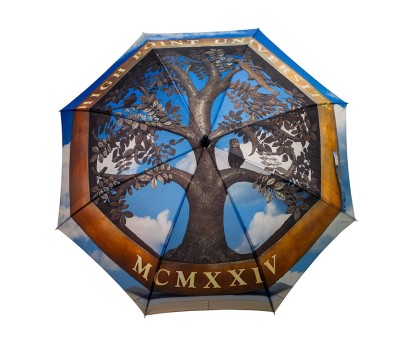 Ideal for Any Industry
With a huge range of high-quality umbrellas on the market, you have something special for every genre of business,. Whether you are a home loan specialist, a travel agent or realtor agency, custom umbrellas will fit all your promotional needs. Branded umbrellas can be used to promote any event or business effectively.
Completely Customizable
To ensure your customers know exactly whom to call – we've made it easy to customize your promotional umbrellas with your logo and message. Choose a color scheme that suits your theme, add fun quotes, inspirational taglines or something more than just your logo and message. Adding artwork will leave a lasting impact as a picture is worth more than thousand words!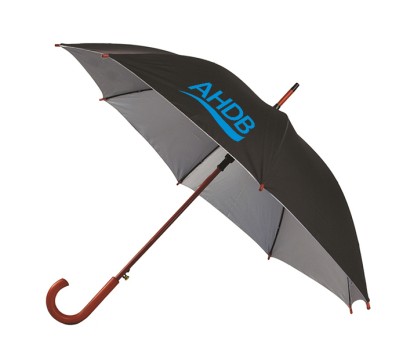 Make use of the Valuable Marketing Space
Promotional umbrellas have the largest imprint space you can ever ask for! These accessories are something that your clients will use during their day to day lives. This way, you can be sure that your brand name will be seen by the people that matter, as often as possible. The massive canopy will serve one of the most strategic marketing space for you to highlight your logo and message.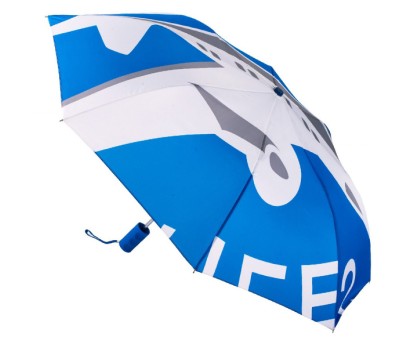 Create Lasting impressions
High utility handouts like umbrellas are like long-term business cards. By including your contact details, you can be sure your clients will not just remember your name, but will find it easy to reach you. High utility handouts like umbrellas make a smart alternative to business cards as these will always keep your message in front of the audience.
Turn your prospects to your brand advocates
Your brand imprinted on daily use items like umbrellas will be seen by scores of people each time the recipients step outdoors. For instance, think of the impressions your brand will make every time your customers are on the beach, camping trips or on a day out shopping. They will easily become your brand ambassadors and advertise your business to everyone they see!
As you can see, high visibility promotional merchandise like umbrellas make a great way to market your brand to a wider audience – and ensure they remember your name when they need your services. Whether you choose to hand out standard umbrellas or the travel size mini umbrellas to massive golf umbrellas or beach umbrellas, there is no end to the models in umbrellas you can print your name, logo and contact details on, before sending them out to the world outside!
Do you think custom umbrellas will make a great handout for your promotions? Share your thoughts with us on our Facebook page