Strong Reasons Why Custom Umbrellas are Best to Use
If you have been exploring multiple marketing strategies to brand your company, custom umbrellas will top the list.
Not convinced? Here are some proven facts that make custom umbrellas a branding favorite of marketers.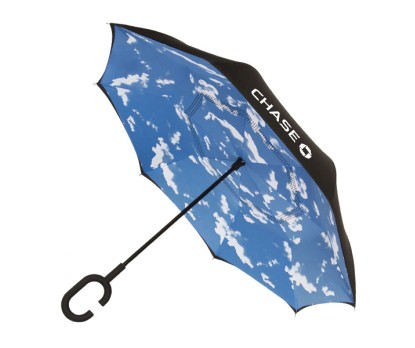 #1 Repeated brand Exposure
Not many people dare to step outdoors without an umbrella in sun, snow or rain. Though most people don't keep track of it, they use umbrellas quite often to stay safe from elements. !  Today, umbrellas are available in a wide range of both functional and fashion models that give everyone some solid reasons to flaunt these accessories even on a fair weather day. Use it to show off the fashion sense , stay anonymous in a crowd or for the basic reason to stay safe from bad weather- no matter how your recipients prefer to use logo umbrellas, your brand and message imprinted on these will get a lot of attention!
Custom umbrellas allow your customer to be close with your product while you get repeat brand impressions. Win-win! Using the same product multiple times a day, your customers will see your information more often, which in turn will enhance their brand familiarity.  Plus, custom umbrellas can be used by a range of customers and can be taken anywhere, which in turn will allow your brand to make innumerable new leads.
#2  Reusable
Show that you care for not just the well being of the customers but the environment as well by handing out umbrellas that are well retained and reusable.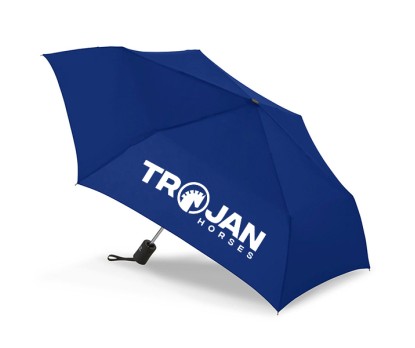 #3 Offered in a range of models
Umbrellas are one among the most used daily items thanks to the growing awareness on UV risks among every genre of audience. Based on the range of customers you target, you can employ this promotional products to reach out to your niche audience group. Popular among students, employees, holiday makers and more, umbrellas are also very dear to everyone who love  outdoor activities or game days.
Umbrellas come in a wide range of styles, size and colors. From mini umbrellas to auto open umbrellas to fashion umbrellas and inverted umbrellas you can choose something special that align with your positional theme.
Massive imprint space
Umbrellas offer a generous imprint space for you to place your logo, message or artwork. These can be the best options to gift your loved ones during milestone events apart from using it as giveaways in sponsorship, fundraisers, charity events and parties.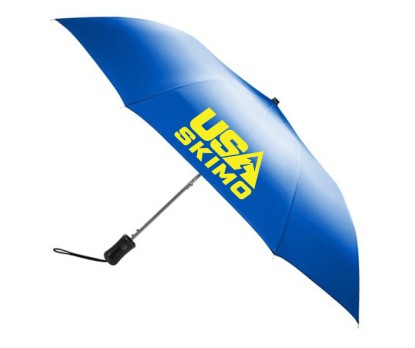 # Long-Lasting
In contrast to single-use promotional items, umbrellas are durable and well retained. With an average shelf life of over 14 months, umbrellas are the highest retained promotional gifts in the market. It will put your brand on an advantage thanks to its dramatic visibility. Umbrellas would stay with your clients for longer period of time and they will get inclined towards your logo during this tenure.
What do you think is the winning point of custom umbrellas as promotional items? Share your ideas with us on our facebook page.