Get the Power to Face Bad Weather Challenge with Custom Umbrellas
One of the promotional products that never fail to find fans during the wet and wild months is logo branded umbrellas.

As mornings and evenings have started to cool down, we're starting to feel Autumn. Offered in a wide range of models including classic and innovative, umbrellas will never let you down. No matter what your choice is, you can easily complement your brand identity with custom umbrellas.
Why choose umbrellas for Your Marketing?
Umbrellas are products that everyone needs almost every day. Whether you are on a camping trip, a day out on the beach or everyday errands, you need to be well prepared for bad weather woes! Custom umbrellas make a gift people will appreciate, use and best of all market your brand at the same time! Choose from proven branding techniques to turn these umbrellas into promotional swag for your marketing event or campaign. Because umbrellas are readily used everyday items, your recipients will be sure to notice your message whenever they reach for it on the beach, during daily errands or whenever they hit outdoors.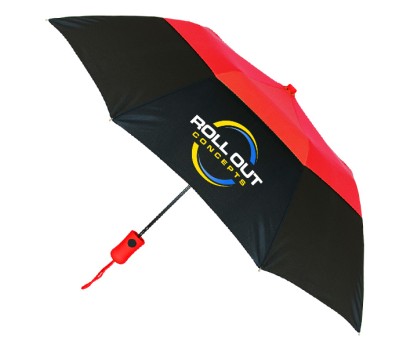 Limitless choices
Umbrellas are available in a wide range of models right from standard umbrellas to inverted umbrellas and hands free models among others .How do you decide which one suits your needs? Check out these top selling models to help you in your decision-making process!
Mini umbrellas:  Simple, stylish, and handy , mini umbrellas will look incredible with your logo on them.
Golf umbrellas: These massive golf umbrellas will grab easy attention and put your brand on a wide angle display while keeping the golfers safe from elements. The best part is that it is a big umbrella perfect for the office coffee friend, family groups and colleagues to move under one canopy.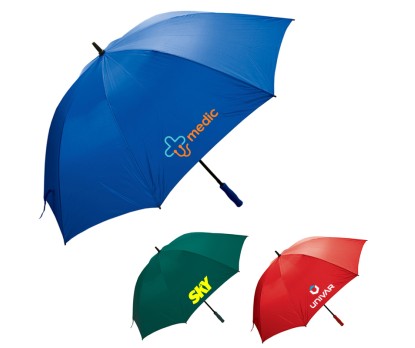 Hands free umbrellas. Anyone will love these umbrellas for its stylish design and hands free convenience. The loop handle makes it easy to manage it with wrists while freeing up the hands to hold the baby or attend the phone. Offered in various solid colors, hand free umbrellas are one of the top selling models in market.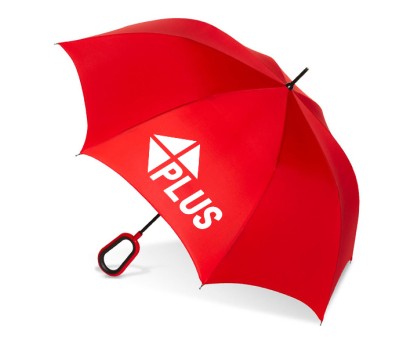 Auto open umbrellas: Available in various colors and even highlighted inner canopy make auto open umbrellas eye-catching handouts for autumn and winter season.
Inverted umbrellas: bid adieu to rain soaked umbrellas and the wet floor menace that comes with it with this smartly designed inverted umbrellas. Designed to fold away from the users, it will hold rain water within the folds without spilling out. Choose from a wide range of colors or prints/
Need more? Browse our complete line of custom umbrellas or feel free to speak to our friendly sales team for tailored product recommendations for your upcoming outdoor campaign.