Factors that Make Logo Umbrellas Popular

Popular promotional swag like umbrellas will definitely make a crucial part in the marketing plans for advertisers . Apart from helping them reach the masses, custom umbrellas offer a high utility item that the recipients can actually use. Among all of the promotional items in the market, logo umbrellas stand out the most, thanks to its impressive size. Visually appealing and always on display, umbrellas will indeed make a great display board for your business logo and message.
Generous Surface Area for Printing
Umbrellas offer a massive creative space for marketers to place their logo and artwork. So, come up with some innovative customization tips and attractive designs that will grab easy attention of everyone around. While bright and colorful prints will appease to a younger audience, a classic audience may prefer simple designs. If you wish to adopt an understated branding, you can even place your logo on the inner canopy or the umbrellas handles for subtle branding.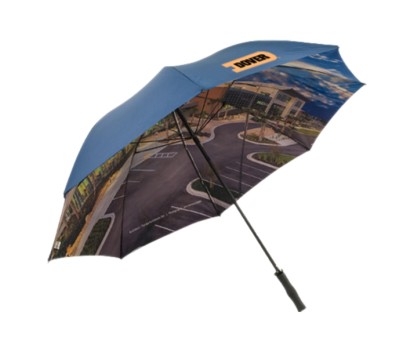 Incredible return on investment

In today's world of uneven weather patterns , umbrellas will obviously make a great handout. It protects the users from elements while displaying your brand and making consistent brand impressions. Umbrellas also are the most retained handouts. With an average retention of over 14 months, custom umbrellas offer assured ROI for marketers.
As promotional umbrellas are likely to be used more frequently, they will also boost the advertising efforts of marketers. Every time your recipients use these branded brollies, your message will also get a great display among people around, which in turn will take your brand exposure to a new high!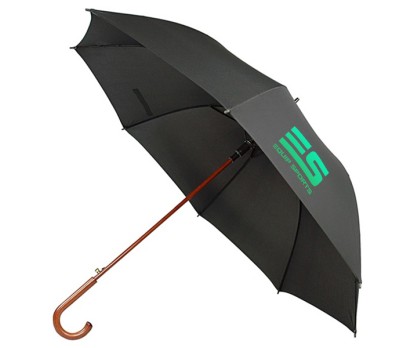 Long lasting
One of the reasons why marketers invest in promotional umbrellas is the long shelf life that they enjoy. By putting their brand on umbrellas , marketers will surely get consistent brand impressions .
Limitless models

In addition, umbrellas are available in various popular models, sizes and material choices. So, marketers can easily find a model that will complement their branding theme. For instance, you can choose umbrellas with fiberglass frames, polyester or nylon fabric and rubber or wooden handle among others.
Get Incredible brand exposure
The generous imprint space will give marketers a long elbow room to customize these handouts the way they wish. Apart from just the basic promotional information like logo or contact information, they can think of adding interesting artwork, tagline or call to action message that will convey their message in a light hearted way and engage the audience with their brand effectively. No matter wither you wish to add a simple and minimalist deign or something ornate, umbrellas will ensure a perfect creative space for your custom messages and artwork.
Popular models to consider
Now that you have decided to use umbrellas as your swag, take a look at some of the popular models doing the rounds in the promotional world.
Windproof umbrellas: Ideal for the golf greens and areas that are prone to storms, wind proof umbrellas have vented design or double canopy that help it to withstand the elements better without breaking the frames.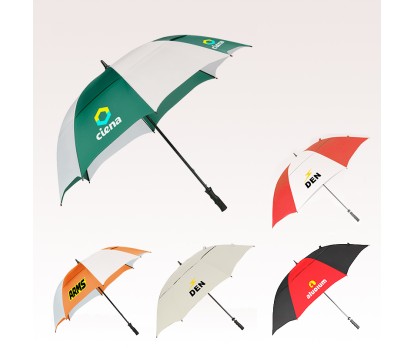 Beach umbrellas : These large sized umbrellas are used on beaches, parks and other such open areas. Larger than standard umbrellas, these will indeed protect people from the sun and rain while putting your brand on a panoramic display.


Inverted umbrellas. These umbrellas fold inside out thereby trapping rain water within the folds and preventing the risk of spillage. Choose form a wide range of colors and designs to complement your branding theme for the best impact.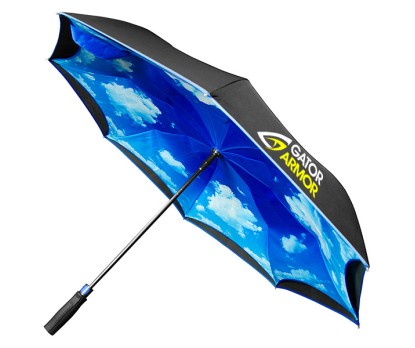 Need more ideas? Watch this space for daily blog posts.