Special Reasons to Buy Branded Umbrellas
Custom umbrellas are a popular choice among marketers trying to enhance their outdoor brand promotions.
Ideal as marketing items, awareness giveaways and corporate gifts, umbrellas make a popular choice indeed. Have you ever wondered what makes custom umbrellas so popular and why should you consider them for your next campaign? Let us delve deeper into the selling points of umbrellas and how it can influence your brand exposure in a positive way.
What Makes Branded umbrellas  Special
There are countless custom products on the market today. So, what makes umbrellas such consistent best-sellers?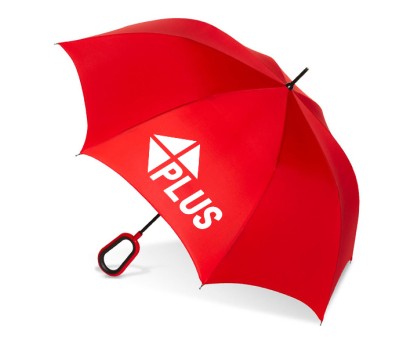 Easy to customize
Umbrellas are highly useful accessories that everyone may need. Marketers can customize umbrellas fully with their logo and artwork to drive  home the message in an emphatic manner. The generous imprint space of umbrella will effectively highlight your design, even when you have multicolored complex designs that need a great backdrop. Undoubtedly, people enjoy giving and receiving umbrellas as personal and corporate gifts. It is this incredible popularity of umbrellas that makes it a great choice for business marketing.
So, if you are planning to explore the possibilities of branding at its best, umbrellas are the best options. You can place your design on the whole umbrella or one or alternate panels. Only your creativity matters here.  Marketers have the ultimate freedom to design their artwork the way they fancy when they have large handouts like umbrellas.
Durable
Umbrellas are long lasting and have the highest retention of 14 months. It means your message on it will remain in front of the outside world for a long time! If you are looking for a premium quality gift for your high value clientele, logo umbrellas are the best choice.
Gifts with a high perceived value
 Not all giveaways are suitable for all types of events. However, when you have popular handouts like umbrellas you have a gift that is sure to impress everyone. Made to last long and look great, umbrellas will never look out of place even in elite business events!
Versatile
Finding a gift that will appease every age group is not easy. However, when you have giveaways like umbrellas, you are rest assured of a perfect gift that will impress everyone. It is especially relevant when you have a diverse audience group of different tastes and preferences. Umbrellas are indeed something  everyone will appreciate.What makes umbrellas your favorite gift choice? Share your thoughts with us on our facebook page.