Take your Brand Outdoors with Umbrellas
Take your outdoor promotions to a new high with custom umbrellas. 
Available in a wide range of colors and patterns, logo umbrellas will be noticed, by a broad range of people. When you have impressive handouts like umbrella, you can easily match your corporate colors with your branding. Further, it will leave a lasting statement.
Why do we like custom umbrellas
Visibility
Brand logo is well-placed on umbrellas for a better brand recognition. Every time the clients open the umbrella, they will see your brand and associate it with the quality of your products.  Further, these high visibility handouts will make consistent impressions to increase your revenue.
Due to opportunity to place your logo on the wide canopy of the umbrellas, you can also increase your brand exposure manifold. Every time this handout  is used among  groups, your brand will catch people's eye, which in turn will draw new customers .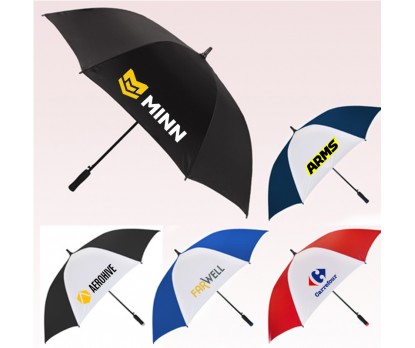 Utility
Moreover, umbrellas are everyday items for most people. Apart from helping them stay safe from sun and rain , umbrellas  enhance the outdoor fashion of the users as well.  Your clients will therefore be able to travel with this outdoor promotion product, thanks to its handy sizes.
Durable
 Designed to last long and look great, umbrellas will also last long and make consistent impressions for a long time. Umbrellas enjoy the highest retention of over 14 months, which makes them even more value added from a marketer's point of view. So, just think of the countless impressions your brand on it will make during its shelf life. 
Upholds Brand Reputation
This high visibility promo item will put you ahead of the promotional competition. It is indeed a good idea to make your brand more important in customer's eyes by offering them such a grand prize like umbrellas.  Let's be frank about it. Your recipients may not get something elegant as a logo umbrella for free every other day
Utility
Customers will like to get umbrellas for its incredible functionality. Umbrellas are not just available in a wide range of colors and sizes. You will even find multi functional models like flashlight umbrellas, which will make it even more useful and interesting. Thanks to this outdoor promo gift, your audience will engage in  your brand for a long time.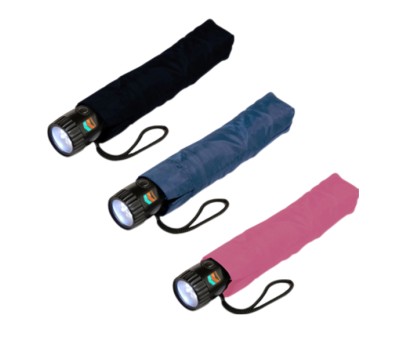 If you like to use custom umbrellas in your promotions contact us today. Explore our exhaustive collection of umbrellas in various models and colors to choose an appropriate model that you will find interesting.