3 Popular Types Of Logo Umbrellas For Holiday Season Promotions
Umbrellas are popular all round the year – no matter how they look! Holiday season promotions make special occasions for marketers to bring out the most eye catching custom umbrellas to woo their audience and make their competitors go green with envy! Apart from protecting your recipients from sleet and rain, umbrellas make colorful fashion props and accessories to round off their dressing style. Offered in a range of colors and sizes that range from mini umbrellas to the massive golf umbrellas and more, we have everything in custom umbrellas. Personalize these with your brand and message to make it unique and well retained.
Custom umbrellas make one of the most versatile and effective custom gifts to build a lasting brand impression in the customer's mind for businesses. Ideal to promote all types of businesses and events, umbrellas make highly popular gifts that are well accepted all over the world irrespective of age or gender factors.
Umbrellas are available in dime a dozen models. To help you get started, we have listed three most popular types of umbrellas.
Standard
The most popular and probably the most basic, standard umbrellas can be customized with your brand and message quite easily. The vibrant canopy colors will make your message and brand well seen even from a distance. These can be considered as party favors, wedding gifts, corporate gifts or store promotional items among others. Put your brand, season's greetings or message on it in a subtle and understated manner to make it tasteful and appealing without making it loud. 48 inch Arc Custom Standard Umbrellas w/ 16 Colors or 46 inch Arc Custom Printed Promotional Umbrellas make smart choices for sure.
Oversized
Oversized umbrellas will grab easy attention and anything imprinted on these will never fail to impress your audience as well. These are perfect gifts for promoting golf leagues, concerts, holiday events and concerts among others. The generous imprint area can be made use to place your message in a striking way. 86 inch Arc Custom Promotional Umbrellas w/ 5 Colors or 98 inch Custom Promotional Umbrellas w/ 4 Colors are some of the models that can be considered
Anti-wind
For winter promotions, there can't be a more thoughtful gift than these sturdy anti-wind umbrellas that will not easily break in strong winds. Designed to last long and look great, these umbrellas will make a long lasting billboard for your brand that will succeed in making consistent impressions even during the most hostile weather conditions. 43 inch Wind Custom Logo Imprinted Umbrellas and 42 Inch Personalized Arc Vented Windproof Slim Stick Umbrellas are two of our best selling models that you will find interesting.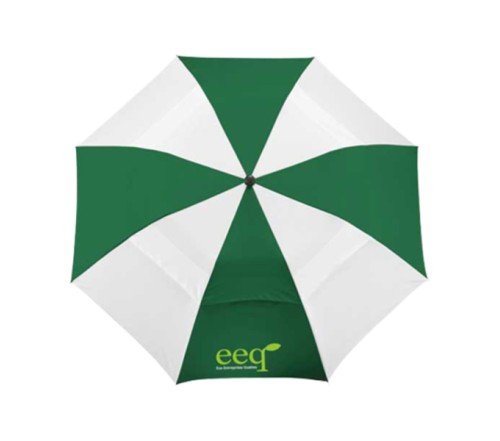 Custom umbrellas are simple, yet highly effective custom gifts to promote businesses and are popular as corporate gifts or party favors as well. Popular and cost effective, umbrellas make over 3000 valuable impressions during its shelf life, which makes it a great value for money item.
Do share your tips on using custom umbrellas in promoting your brand at the comments section and join the conversation. You can also visit our facebook page to stay tuned with the latest updates on custom umbrellas.