5 Money Saving Tips To Consider While Buying Custom Umbrellas
Nowadays, marketers are looking for ways to cut down their promotional expenses without compromising their marketing goals. Custom umbrellas make handouts with a high perceived value, which makes it a popular gift choice for high value corporate clients and loyal employees among others.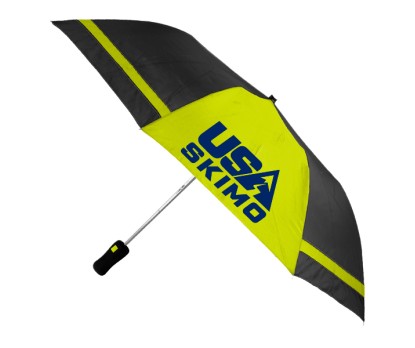 If you are looking for a custom gift that will easily impress everyone and  will fit the promotional theme of every event or occasion, look no further than custom umbrellas. Available in a wide range of models at different price rates, umbrellas make a proven marketing item that will fit into your promotional plan.
Here are some super smart money saving tips that will help you get more value for your money.
 Buy Umbrellas in Bulk
Buying umbrellas in bulk will not just save you a considerable amount of money but will also keep you well prepared for unexpected events where you may need elegant gifts. As umbrellas do not run out of trend, custom umbrellas make a sensible investment as well.
 Compare Different Prices
You can compare the prices of various models and the features these offer to get the best value for your money. Do an elaborate research; it will help you to shortlist some of the best priced models. Putting a bit of your time and effort will help you to even get more for less.
 Choose Superior Quality Umbrellas
Fine quality products need not be bank breaking. You cannot afford to cut corners on the budget by opting cheap quality umbrellas as custom gifts. It will backfire on your brand image and reputation and will leave a negative impression in the minds of your audience. If the umbrella is of excellent quality, your recipients will surely use it more while your brand gets a wide angle display.
Stick to your budget
Before you buy umbrellas in bulk, make sure to set up a budget plan. It would let you know how much you can spend on the products and help you avoid spending extra. Fixing a budget keeps your spending in check and curb the tendency to splurge.
Order Quickly
As they say the early bird gets the worm. Once you spot a great deal, make sure to finalize it and close the order. If you take too long to place your order, variable rates like shipping charges may vary and you may even end up paying more. If you want to save money, do not delay your order because if you  start and complete the ordering process the moment you spot some good deals will help you save a pretty penny!
The above tips will help you reduce costs and stick to your budget. However, always bear in mind that although cutting costs is very crucial in business, you must never sacrifice the quality of your promotional items as it can leave a dent in your credibility. Explore our complete line of custom umbrellas to choose a model that matches your theme.