Custom Umbrellas – Get Ready For Fall Season Promotions
Summer is almost over and it's time for businesses to prepare for Fall promotions! Custom umbrella will make a great choice to consider to get your message across. Ideal for any marketing campaign and theme, umbrella is a promotional favorite by all means. The added value of these logo items is the reusability factor. Everyone uses umbrellas, which makes it a long term item with broad appeal.
Custom umbrellas give you repeat exposure every time your recipients use it and will remind them about your company. Umbrellas will make a useful and reusable gift that will remind them of your generosity and goodwill.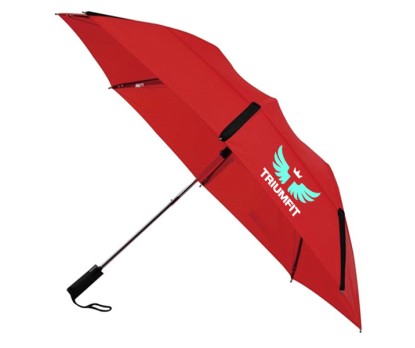 Fall season is a great time to promote your company, thanks to the highly receptive outdoorsy  crowd around. Umbrellas are ideal for golf and other sporting events, fairs and arts and crafts shows etc. Whether you are the sponsor or contributor, handing out a custom umbrella with your company information to participants is a great way to gain new business.
And let's not forget weddings!  Umbrellas are a wonderful way to add beauty and a fairy tale charm to outdoor weddings and provide guests with a take-home souvenir of your special day. Make use of the wide canopy to place your wedding message, artwork and more to make it unique. Bubble umbrellas are a firm favorite in wedding umbrellas. You can also choose standard umbrellas in a wide range of colors to match the theme.
Umbrellas make wonderful props for the wedding snaps as well.  Placing the name of the bride and groom along with the date of the wedding makes a great one-of-a-kind gift for your guests. You can even get it imprinted on the inner panels for an understated effect.
Custom umbrella is perfect for any event thanks to its gender neutral attributes and versatility. It will make a memorable giveaway that will remind people of your event time and time again at one time investment. Did you know that umbrellas enjoy a very high retention of over 14 months, which not may promo items can match?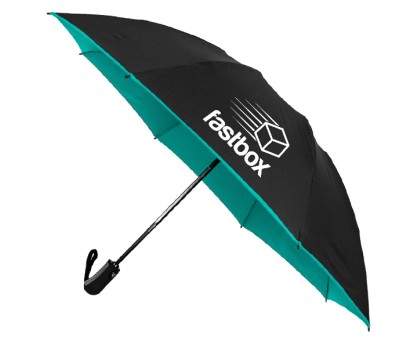 Providing comfort for your customers and clients has never been easier with custom umbrellas. Choose from a wide range of interesting models like inverted umbrellas, antiwind umbrellas and more, which are designed by keeping the unique needs of the modern users in mind.
Umbrellas are not just weather wear items but make great fashion accessories too. Highly functional, umbrellas make a clever way to keep your logo on display while making your recipients feel happy and reassured even in bad weather.
Are you planning to make custom umbrellas as your fall promotional giveaways? Share your thoughts with us on our facebook page.