Custom Umbrellas- One Size Fits All Marketing Tool
No matter what your promotional context is or the target audience can be, custom umbrellas make a one size fits all marketing solution that everyone will use. Apart from keeping your audience safe from sun and rain, custom umbrellas will ensure the ultimate exposure for your brand as well.
Custom umbrellas will have your customers and employees covered- literally! Everyone needs umbrellas though most people oven forgets to buy one for themselves. This is what makes umbrellas a great choice. The best part is that you don't have to worry about getting the proper size in promotional umbrellas, either! Umbrellas in any size are popular and fashionable.
Compact folding umbrellas imprinted with your logo and message will make great handouts for tradeshows, open houses and other events.
Reward loyal customers and golf fans with custom golf umbrellas that will put your logo on a wide display!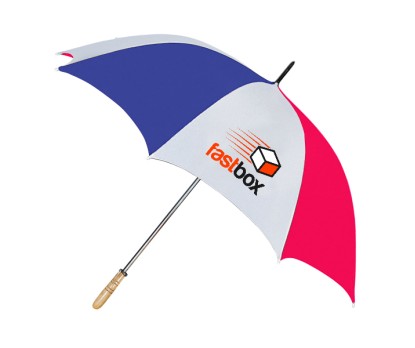 Looking for a trendy model for the younger groups of customers? Try inverted umbrellas that will fold inside out and prevent rain water from leaving a wet trail indoors or in car.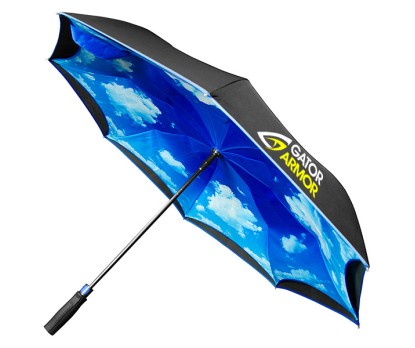 Hands free umbrellas are great for the surging community of multi taskers. The unique handle design will let the audience carry out their daily tasks even while keeping their umbrella in place.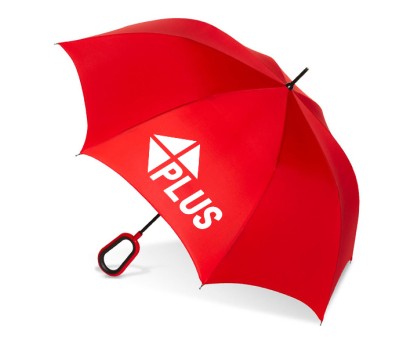 A party on cards? You will love these speaker umbrellas that will ensure not just shade but a steady stream of music as well. Options are indeed irresistible.
Umbrellas are amazing marketing tools that will take your logo on a walk wherever your prospects go. Offered in various sizes that range from mini umbrellas that you can carry in your purse or a large outdoor umbrella for your restaurant or patio and everything in between, custom umbrellas fit all your marketing plans with ease.
 Get your custom-made design on the wide canopy to get all eyes on it. The design can be anything from your company logo or tagline, or your favorite artwork. Custom umbrellas can be effectively used to promote your business to an incredibly broad audience, or you can even turn these into unique and special gifts for your friends or families during personal events .
You'll love our bulk buying offer that ensures the lowest prices, too! Did we say that we offer free artwork assistance as well to make your customization easy? Whether you want to clean up your existing design or need a new one , our team can help at no additional charge.
So, what are you waiting for? Make use of the marketing power of printed umbrellas and get the best deals on quality custom umbrellas to get noticed instantly!