How Custom Umbrellas  Help To Boost  Your Brand Visibility
In the new normal, post pandemic world, the one question that lingers in the minds of most marketers is that whether the marketing ideas that were effective previously will work once again? Business may have to explore new opportunities to advertise and seek exposure for their brands. Custom umbrellas are one such promo item that is top trending these days.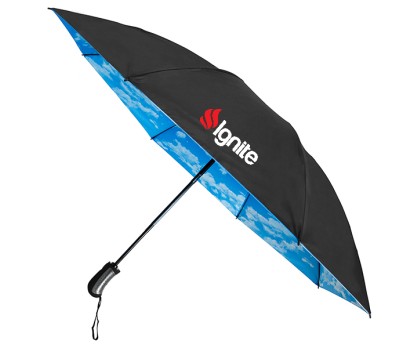 As wellness and outdoor activities have become the norm for most people, umbrellas have witnessed a steep surge in popularity. With the spring and summer months just over the horizon and the impending hot weather to follow may help to explain the increase in the popularity of umbrellas.
Umbrellas ensure the ultimate brand exposure and have your message seen by the maximum number of people. Offered in various trending models and fashion colors, custom umbrellas will turn your employees and clients into high visibility walking billboards for your message!
Here are some of the umbrellas models that will easily dominate your summer promotions
Patio umbrellas: With the beer gardens and bars started welcoming customers once again, patio umbrellas will make a great marketing tool to consider. Apart from  offering an alfresco dining experience, custom patio umbrellas will add a pop of color and dramatic experience for the patrons and will make your bar stand out nicely.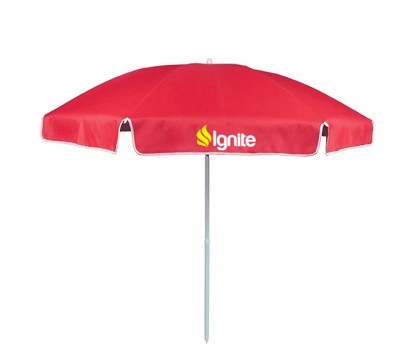 Beach umbrellas : Another important tool for the hospitality industry, beach umbrellas will  not just ensure  shelter from the sun and rain for customers but offer incredible branding opportunities. The massive canopy of these umbrellas can be imprinted with your logo, message, artwork and more to grab easy attention and engage your audience with your brand in a light hearted way. Choose from various models in a palette of colors to compliment your promotional theme.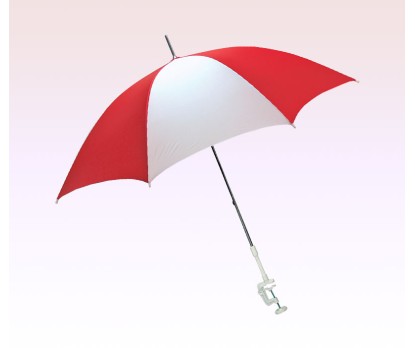 Standard umbrellas : Light weight, easy to handle and travel sized, standard umbrellas will put your brand on a wide display every time your recipients rake a quick stroll down any high street. The higher sun safety awareness of people has increased the popularity of umbrellas in recent times.
Inverted umbrellas: Designed to trap the rain water within the folds, these umbrellas are convenience personified. Designed to fold away from the users and not to leave a messy trail on the car and office floors during rainy season, these trendy custom inverted umbrellas make a popular choice to consider.
For more popular models, all you need to do is browse our collection of custom umbrellas to choose the best and impress your audience. Watch our daily blog posts to stay on top of the trends.