Personalized Umbrellas- Giveaways That Are Hard To Resist
Everyone needs custom umbrellas to face the weather elements with confidence and get on with their daily errands. A bad weather day could put a spike on the wheels of anyone's routine activities and that is where functional handouts like umbrellas come to the bigger picture.Beautifully made, custom umbrellas feature eight printable panels that offer ample creative space for your message.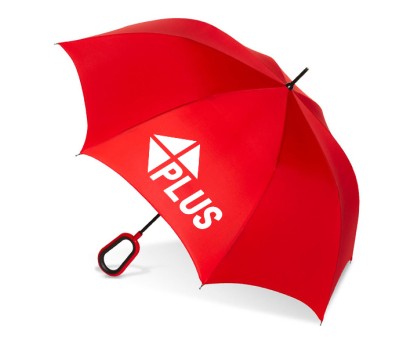 Gone are the days when umbrellas used to be plain and boring.  Today,  you can choose from a wide range of custom umbrellas are designed keeping the needs of the users in mind. Wind-resistant canopy, trendy color choices and features like auto open mechanism or inverted design will make the modern day umbrellas in tune with the changing times.
Here are some of the models that can be considered
Golf umbrellas: Probably one of the most popular models in custom umbrellas, golf umbrellas are available in a wide range of colors, sizes and models. If you are looking for something dramatic, full color golf umbrellas will make a great choice. The dye sublimation imprint of your artwork will turn the canopy into a spectacular backdrop that will earn instant attention of your audience.
Light weight fiber glass frame and ribs will enhance its portability and lightening resistant features. The massive canopy of custom golf umbrellas will keep the players and the caddie well shielded from bad weather on the greens and are equally popular beyond the golf links due to the convenience it offers in accommodating more than one person under the canopy.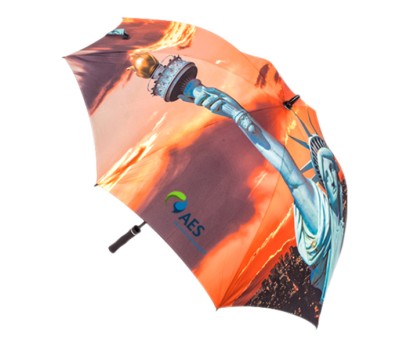 Inverted umbrellas: Check out these umbrellas that get folded away from the users and trap rainwater within its folds to avoid it from spilling outside. Offered in a range of brilliant colors and prints, these umbrellas will grab instant attention for its unique design and utility. If you are looking for something unusual for your recipients who may have everything, look no further than these brilliant umbrellas.
Flash light umbrellas: Wondering what is common between a flashlight and an umbrella? Both are high utility items that help us stay safe- in darkness and in bad weather respectively. These value added, multi functional handouts will leave your audience impressed while your message gets a wide angle display even at night. These quirky handouts are perfect options to engage your audience with your message in a light hearted way.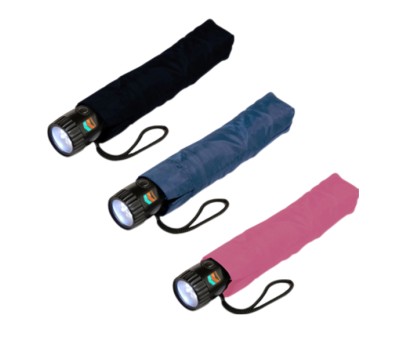 Looking for more? Browse our complete line of custom umbrellas to choose a model that suits the preferences of your target audience while your brand gets a consistent display at one time investment.