Plan A Pantone Color Themed Promotion With Ultra Violet Custom Umbrellas
Purple grabs the spotlight as the Pantone color of 2018, which means that in the coming days we can see specks of brilliant violet color in fashion ramps, corporate events and in the business world that often go by the trending Pantone colors of the year. Violet has an enigmatic charm and creativity about it. No matter whether you like to call this color intuitive, inspiring or anything else, violet is all set to bring in a lot of vibrant charm to everyone's lives this year.
We have an appealing line up of purple colored umbrellas that will grab the attention of everyone around. Marketers looking for a budget friendly and functional handout that everyone will love can settle for these daily use items.
41 inch Arc Purple Umbrella: A sturdy, polyester umbrella that can withstand the daily grinds with ease, these purple umbrellas will never fail to make heads turn!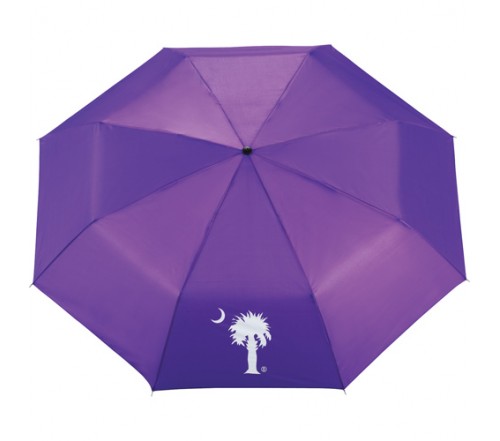 Purple Econo Folding Umbrellas: These budget friendly and attractive umbrellas will make a perfect handout as tradeshow handouts, festive season gifts and more. The manual opening function and the metal shafts drives up its classic charm. Everyone will love these umbrellas in Pantone color.
42 inch Arc Spectrum Auto- Open Folding Umbrellas: Make your custom gift work for your brand for a long time with these attractive auto- open folding umbrellas. Enhance your customer base easily with these attractive umbrellas that are presented in a purple fabric case.
Purple 37 Arc Telescopic Folding Travel Umbrella with Eva Case Handy and stylish, these telescopic folding travel umbrella packed in Eva case will make a perfect choice as corporate gifts or special promotional event gifts. Functional and easy to carry, these umbrellas will make heads turn towards your brand!
Purple 42 inch arc 2351MM Revolutions Umbrellas: Ideal for color themed promotions, these pretty purple umbrellas will easily win attention and appreciation of your customers. If purple is your corporate color, these logo items will make excellent choices as corporate gifts or tradeshow handouts.
Purple 43 inch Arc Poco Umbrellas: If you are yearning for long term returns with one time investment, look no further than these brilliant purple 43" arc poco umbrellas, which will grab easy attention from even a distance. Put your brand and message on these logo umbrellas that can be slipped easily into travel bags or totes.
Purple 7.5 ft x 8 Vinyl Patio Umbrella: Paint the patio in brilliant strokes of purple with these massive patio umbrellas that can be seen from even a distance. Ideal for outdoor events and promotions in fair weather conditions, these patio umbrellas make a great choice for highway cafes and restaurants.
Purple 6.5 Ft Vinyl Patio/ Cafe Umbrellas: These attractive purple colored 6.5 ft vinyl patio /cafe umbrellas will make alfresco dining areas for beach side restaurants and cafes. Your brand and message imprinted on these will get a lot of attention for sure.
Have you used pantone color themed umbrellas in your promotions? Share your tips and thoughts at the comments section.