Show that you Care for Your Consumers with Branded Umbrellas
As people are becoming more aware of the UV risks caused by constant exposure to sunlight, there is a huge scope for promotional products like umbrellas. It is a great way to show that you care for the wellness  of your audience while displaying your message wide and bold.
Spread awareness on the health risks posed by UV rays by handing out custom umbrellas for your outdoorsy clients and employees. These fashionable and functional accessories will strike up an instant rapport  with your audience and engage your audience with your brand in a positive way.
Printed umbrellas have been around for years and there won't be a time when people don't need to stay safe from bad elements. Umbrellas are designed not just to keep the users safe from rain and sun but to stay  fashion forward as well. Plus, the printed umbrellas is a great choice to add a fun element to your brand.  Quotes, taglines or jokes imprinted on the massive arc of umbrellas will be followed closely by anyone who sees it!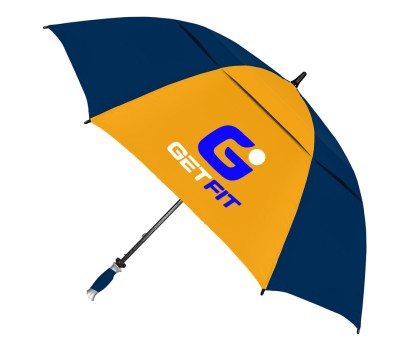 This year there has been a particular focus on inverted umbrellas that are designed to open and close in the reverse direction thereby keeping the users safe from getting wet by a dripping wet umbrella! These umbrellas are not only practical but also sleek and stylish, and a great addition to any travel or golf bag!
Needless to say umbrellas are great for people who are always on the go. Whether while commuting to work or during an outdoor leisure activity, umbrellas keep the users well shielded from elements . get your logo and message imprinted on one panel or even the whole canopy in full color dye sublimation to show off your message in full potential.
Umbrellas are a great way to display your brand on the go thanks to the infinite range of umbrellas in various shapes, sizes and prints to suit your promotional theme. If you are looking for something unique, hand free umbrellas will make a great choice. Boasting daily use and a large imprint space there is nothing better than custom umbrellas for marketers looking for an easy giveaway idea.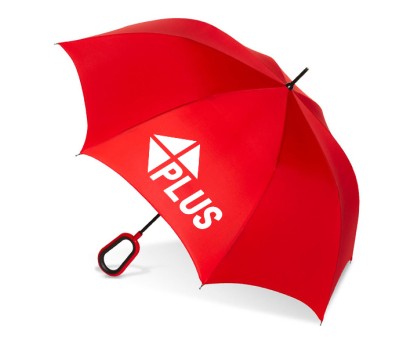 No matter which business you are in, custom umbrellas will fit you like a pair of gloves. Choose from a wide range of models including auto open umbrellas, golf umbrellas, antiwind umbrellas and reverse umbrellas among others. What makes custom umbrellas great is the usage that your recipients will get out of these in staying safe from the harmful effects of UV light. These  daily use accessories will remind your clients about your brand in a subtle way without being intrusive.
How do you plan to use imprinted umbrellas as your promotional item this season?