Sure fire Tips For Buying Promotional Umbrellas
Umbrellas are a great marketing tool for promoting products and services. It's no wonder that companies worldwide are using them to get their message across.  Ever wondered how to make your promotional umbrellas work for you?  Here are some smart tips that will help you get started.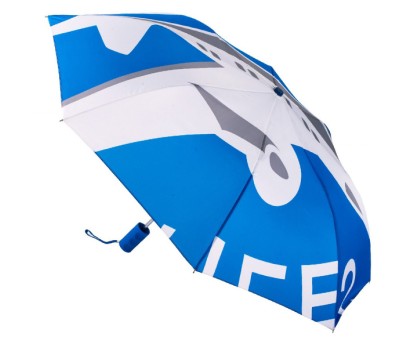 Choosing the Right model
Having the right type of umbrella is important. Choose innovative and trending models like hands free umbrellas or inverted umbrellas to impress your recipients. Whatever your message is, remember that an umbrella has a large imprint area where you can print not just your logo and message, but even  elaborate designs to get all eyes on it. Make the best use of the high visibility imprint space without making it boring and overwhelming.
Choose the right Time and Place to distribute umbrellas
Think carefully where you'll be using your promotional swag. For instance, for corporate game days, you can sell  it at the ticket counter or can be handed out as team spirit gear for the players and officials.  If you're at an outdoor trade show, custom umbrellas will add the much desired pizzazz to the event. So make sure the umbrellas look cheerful. Ordering in bulk will ensure the best deals as well.
It's All in the Color
Choose umbrellas that align with the corporate colors that represent your brand for instant impact. You can even use umbrellas with multi colored panels that include all of the colors that represent your business. If you combine this with your printed message, the buyer will develop an instant affinity to your brand.
Imprint color
Ideally the imprint color should be in contrast to the canopy color to make it stand out nicely. If you are looking for an understated imprint , you can get your message imprinted  under the canopy or the handle to make it stay in plain sight of the users always.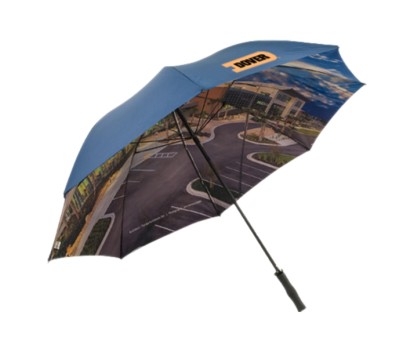 Your Swag Must Be Unique
The shape, color, and message of your promotional umbrellas can trigger different emotions among your recipients. So, put on your creative caps to make your swag stand out in style and impress your audience.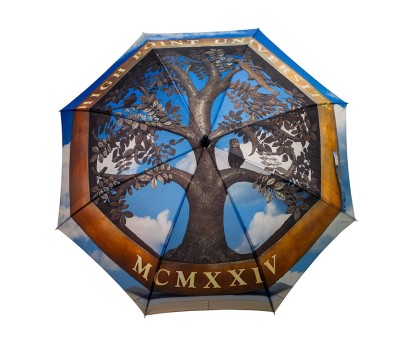 Longevity
People tend to use promotional umbrellas for a long time after they get it. Umbrellas are in fact one of the most retained handouts. Therefore, make sure that you have an evergreen message on yours.
Need more tips to make your custom umbrellas one of its type? Watch our blog posts to be the first to know the trends in promotional umbrellas