Umbrellas Are Great Marketing Investments
Umbrellas bring together the best of both the worlds of fashion and functionality in equal measures. Thus umbrellas make a popular choice among marketers for all types of events. Umbrellas may cost you a bit more than the run of the mill giveaways. However,  the incredible retention and functionality will make it a winning choice in custom giveaways.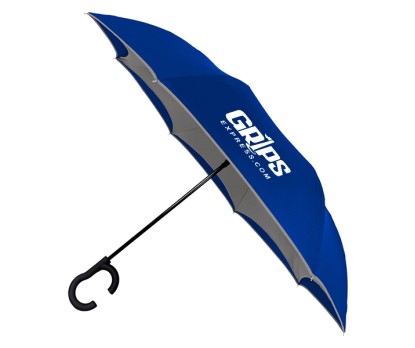 Long lasting
Custom umbrellas enjoy the highest retention of over 14 months among promotional giveaways. So, you have brand building machine in custom umbrellas literally! Think of the countless impressions custom umbrellas will make during  beach events, outdoor trade shows, golf outings and more. Thus , by handing these out as merchandise, marketers will have a long lasting tangible brand reminder for them, while the recipients will be excited to get a long lasting gift that will reflect their personal style.
If you have been investing in low cost giveaways in bulk for marketing, you can consider high value handouts like umbrellas to ensure a more effective brand promotion . The long shelf life of custom umbrellas will ensure a more effective brand promotion and a lasting impression on the users.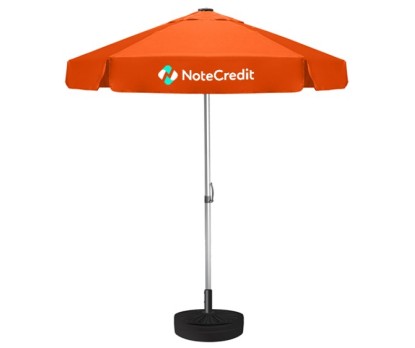 Gifts with a high perceived value
Not all promotional giveaways are  the same. When you reach out to your high value clients, you need value added giveaways like umbrellas. It will make them feel special, while reflecting your professional brand image. Though they are more expensive than other promotional products, logo umbrellas still provide more return on investment in the long run; as they can do brand advertising for a longer time. Moreover, you can get the best discounts by ordering in bulk, which in turn will help you get the best of your promotional dollars.
Portability
Umbrellas double up as portable billboards for your brand; every time your recipients carry it  to outdoor events  or a day out. Thus umbrellas have a similar advertising effect like billboards, where they can reach out to more people without spending a lot of money.
Countless models
Umbrellas are available in a wide range of interesting models. From simple models to innovative models like inverted umbrellas and everything in between, you have a lot of options to consider. Choose an appropriate model that will fit the life style of your recipients.
Versatile
Everyone needs umbrellas to promote their brands, make new leads; and even engage the audience or raise fund for social causes. No matter, how you wish to deploy custom umbrellas in your promotions, you cant go wrong with these absolute crowd pleasers.
Planning to make custom umbrellas your swag? Explore our complete line of  printed umbrellas to ensure incredible branding both in rain and shine.