What makes Custom Umbrellas Successful Promo Items
Behind every successful promotion, there's an interesting free gift. This highlights the need for you to choose the best and most popular handouts like custom umbrellas for your clients and customers. Failure to choose wisely could see you face huge losses resulting from getting gifts that your audience simply find boring. This is where gifts like imprinted umbrellas come to the bigger picture. Whether you are looking for fund raising items, employee gifts, fund raising items or more, custom umbrellas will make a perfect choice.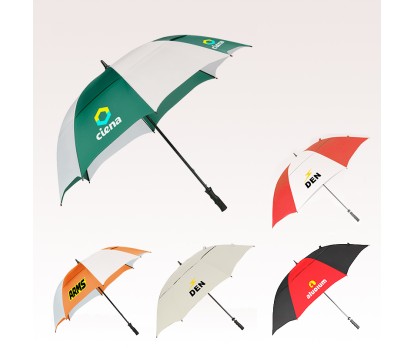 Get started with some of these unique and innovative models like inverted umbrellas and flashlight umbrellas or umbrellas with cooler to impress the audience and stay on top of trends .
Massive imprint space
The wide imprint space on the vibrantly colored canopy is the calling card of promotional umbrellas. Make use of the space by getting your artwork, logo and taglines imprinted to create a  high visibility rolling billboard for your business.  Your recipients will  undeniably carry these every day items to stay safe from bad weather and be UV safe.  So, just imagine the exposure your message will get every time they go for concerts, road trips, beach holidays and more.
Your message will easily reach a fresh and wider audience group  in different locations, which in turn will make your brand popular than never before.
High retention
Did you know that umbrellas are the highest retained in custom gifts? Most people retain it for 14 months or more, during which your brand will accrue consistent impressions without any repeat effort. the big plus is that your message will reach a wider  audience  beyond your primary recipients every time your prospects use umbrellas.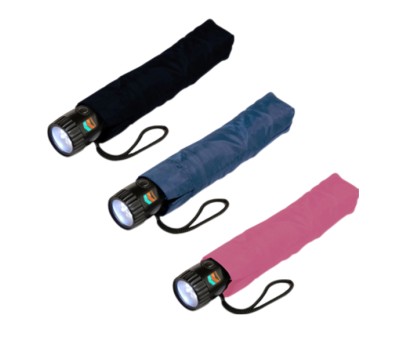 Mass popularity
Everyone needs umbrellas during their daily errands. Interestingly, you can easily choose models that will match the unique tastes of your target audience. From classic umbrellas to fun  models and popular  options  like golf umbrellas or antiwind  umbrellas, you can't possibly go wrong with these popular giveaways.
High perceived value
Umbrellas are high end luxury gifts that will impress even the most discerning customers. Offered in a wide range of models and colors, these  handouts have a higher perceived value , which will make it ideal for special events and high value clients where ordinary gifts wont simply be appropriate
These superior quality elegant umbrellas will highlight your positive brand image and repute as well. Your recipients will easily develop a trust and affinity towards your brand imprinted on logo umbrellas. Choosing cheap and low cost giveaways that send out a wrong message about your brand repute . So, if you are looking for a wise investment, look no further than custom umbrellas.
Now that you have some great reasons to make umbrellas as your promotional items, get started by browsing our collection of umbrellas in a wide range of models and price rates.