Why Imprinted Umbrellas are Ideal Promotional Products All Round the Year
Umbrellas are not just for rain or sun but make fashion accessories even during pleasant weather like spring or early fall. So, it makes a lot of sense why marketers should invest in custom umbrellas to promote their brand.  Wondering what makes umbrellas such an ideal promotional product for the season? It really is quite simple. See what umbrellas can do to promote your branding at one time investment.
Custom umbrellas have multiple and massive branding areas that can be put to use to highlight your brand and message.  Place your imprint or artwork in full color on all panels, alternate panels or even the whole canopy to create the desired branding effect.
Choose from various sizes
Umbrellas are available in a large assortment of sizes ranging from small sized models like telescopic umbrellas to massive models like golf umbrellas and everything in between.
Imprint color choices
Choose from Standard corporate colors or opt for PMS match to compliment your unique brand color shade to leave a lasting statement.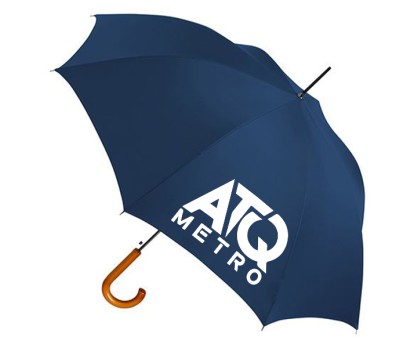 Well appreciated giveaways all round the year
Umbrellas have come a long way since being plain and boring black umbrellas designed for just shielding the users from elements. Today, umbrellas are more of a style statement for the outdoorsy clients. Choose from a wide range of trending models like inverted umbrellas, hands free umbrellas, full color fashion umbrellas and a lot more.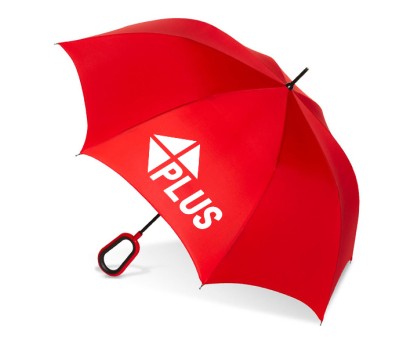 Golf umbrellas
Whether it is the sunny summer, damp rainy season, those unexpected spring season showers or the chilly winter season,  umbrellas come handy all-round the year. Designed not just to keep the head dry, but the pricey bags,  boots and the apparels safe, large sized models like golf umbrellas are a rage these days even in fashion high streets beyond the greens. A colorful umbrella easily attracts everyone's attention on a dreary winter day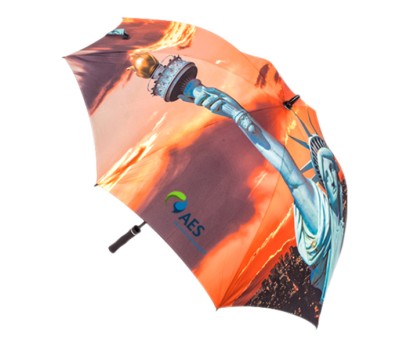 Telescopic umbrellas
Designed to fold down to fit into the bag or pocket of your recipients, these compact umbrellas are always useful to be well equipped for unexpected weather changes. These budget friendly promotional umbrellas are ideal to ensure that your customers and colleagues stay dry – and that your branding remains visible! Available in various popular color choices, these logo umbrellas can be easily matched with any promotional theme or seasonal colors.
Inverted umbrellas
Inverted umbrellas are designed to keep the rain water away from the body the users and also from the car floors and rooms every time the users fold a wet umbrella. This innovative umbrella model is available in various colors and prints.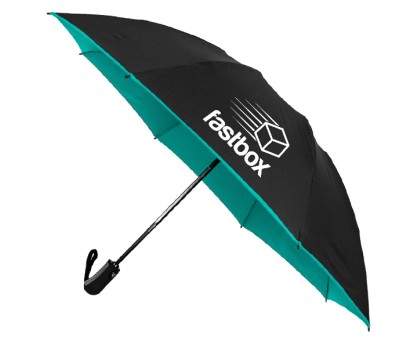 So what are you waiting for? Put your brand on a display all through the year by investing in promotional umbrellas for your employees and clients today. Contact our friendly sales team for more tips and information.