With Custom Umbrellas Your Business Will Stand Out With Ease
The corporate world offers a lot of sound reasons for you to distribute promotional items. Whether it is trade shows, milestone events, store promotions or more, logo items are a great way to get connected with both your current and potential customers.
Promotional products are available in a wide range of models from pint sized items like keychains to massive giveaways like umbrellas and everything in between! Personalized umbrellas are one of the most retained handouts that will make countless valuable impressions for your brand during its shelf life. Get it imprinted with your brand, message or contact information to make it a portable business card that makes it easy for clients and potential clients to contact you.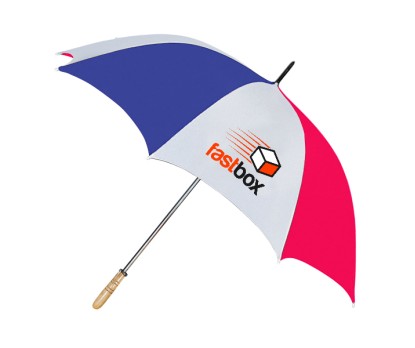 Pick up a style that suits you from a wide range of interesting models like golf umbrellas, anti wind umbrellas, mini umbrellas and lot more.
Keep in mind that umbrellas will be in plain sight of your audience even after your promotional event ends. Umbrellas get used always; whether it is sun or rain, umbrellas come out in the open, keeping your message in the eye span of your audience. The more the umbrellas out there the more people will see your logo, address and phone number.  You can even handout custom umbrellas for rewarding employee services.
Golf umbrellas are popular handouts to your golf loving community. Every time they hit the greens, your brand and message will get a  spectacular display not just among the players but the audience as well.
The best part is that golf umbrellas have evolved to be popular street wear fashion style as well. So, your recipients will use it on their way to work or on a shopping day, which in turn will further enhance the visibility of your message.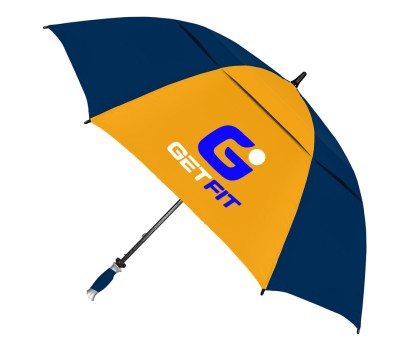 Umbrellas are available in just about every price rate. If you are planning to hand these out at a tradeshows, you can order in bulk to get maximum discounts. Anyone using them will think of your business and be happy to stay safe from the weather elements as they go about their daily errands.
Imprinted umbrellas are excellent conversation pieces, as the items are seen or used daily. Every time someone uses these vibrantly colored brollies your information becomes easy advertisement that reaches many eyes for an extended time.
If you are looking for something innovative, inverted umbrellas will make a great choice. The unique design will keep the wet umbrellas drip free so that your recipients need not worry about getting  their cars or their costly carpet at home wet with water dripping from the umbrellas on a rainy day. Choose from a range of interesting colors and patterns like these leopard printed umbrellas that will turn heads easily!