What Makes Custom Umbrellas A Versatile  Promotional Giveaway
Arranging events has just gotten simple with custom umbrellas! No matter whether it is a personal event like a wedding  or  picnic or something like trade shows or store promotions, custom umbrellas will easily fit into any of your marketing plans. Get started by choosing a top trending model that will impress your audience and match your budget.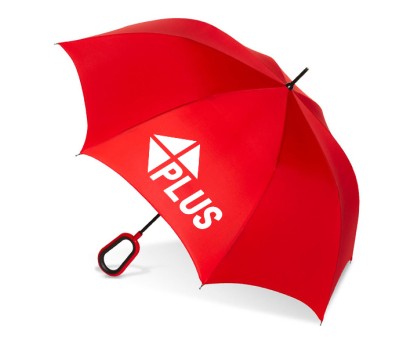 Fashionable models like hands-free umbrellas or full color umbrellas will make heads turn  and make consistent impressions effectively.  If you are looking for functional models, choose antiwind umbrellas or inverted umbrellas that are designed to withstand the bad weather elements.
Now that you have  the best umbrellas on hand, the next step is to make it truly unique. Customization  is what enhances the crowd pulling attributes of custom umbrellas. Apart from your message or brand, you can also think of inspirational quotes, jokes or brain teasers that will cheer up the audience while you promote your cause. Whether it is for corporate, charity or entrepreneurial purposes, personalized umbrellas will help you get the best exposure you may need.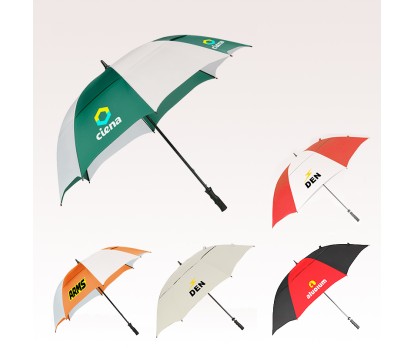 Here are some promotional contexts where custom umbrellas can be employed effectively
Farmer's markets
Holiday season is the peak time for opening a stall in a farmer's market. Get the word out about the sale of fresh produce with custom umbrellas. Since farmers' markets remain crowded and noisy you need to create banners that stand out and catch buyers' attention instantly. This is what makes custom patio umbrellas the best choice. Make use of the generous imprint space on the canopy to highlight your signature products to get all eyes on it.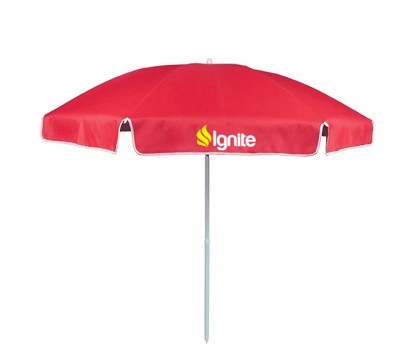 Election swag
College union election, local council poll or something similar, custom umbrellas will get your message faster and louder to your supporters. Imprinted umbrellas can also be used to raise donations by selling these favorite  items to the supporters. Choose your party colors, get your tagline or symbol imprinted on it to make it noticeable from a far distance.
Awareness Events
If you want to show your support to a social cause like AIDS awareness day or Autism awareness in a subtle way, custom umbrellas will make an obvious choice. You can choose umbrellas in the theme colors to complement the awareness theme to show your support while also gaining the support of your community.
Outdoor wedding
Want an easy and budget friendly option to decorate the lawn or a prop during the photo shoot? Custom umbrellas are the best options. Offered in a wide range of interesting models including transparent umbrellas, these brollies will add a fairy tale charm to your event. Make it extra special by imprinting your wedding message, artwork or more on these imposing umbrellas.
Need more tips? Watch our regular blog updates or call our product experts for ideas and assistance.