Branded Umbrellas Make Brilliant Custom Gifts- Must Read
Reports show that a majority of people  prefer to receive practical corporate gifts rather than novelty items.  This is the reason why imprinted umbrellas are great gift ideas during all types of promotional events. People use umbrellas not just to stay safe from weather elements but as style accessories and even photo props. Moreover,  high utility gifts like promotional umbrellas show that you are more concerned about the welfare of your clients and employees.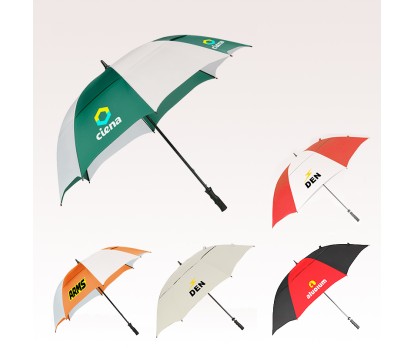 Umbrellas  can be used all throughout the year and your message imprinted on these will make consistent impressions all through its shelf life. Did you know that umbrellas are retained for over 14 months, which makes it one longest retained  promo gifts?
Classic gift ideas
Umbrellas never become obsolete because of their practicality though these  may not be unique. You can still make this generic gift interesting with clever customization. Design your own umbrellas to make it elegant, interesting or fun as you deem appropriate to match your theme.
Limitless options
 Today, umbrellas are available in a wide range of models, colors and price rates. All you need to do is choose a model that will reflect your brand image Whether it is inverted umbrellas, antiwind umbrellas or combo models like speaker umbrellas or flashlight umbrellas, these custom giveaways will get you covered on all your promotional needs.
Umbrellas come in every shape and size as well. From the ever-practical, handy mini umbrellas which will fold neatly away in a briefcase to the massive beach umbrellas or the popular wood handle umbrella and more , there is an umbrella to suit the needs of every possible recipient of yours !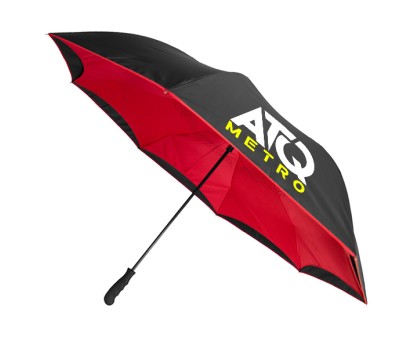 Eye catching
Umbrellas easily attract the attention of the world outside with its massive canopy, brilliant color choices and shapes. Your company's information on the umbrella will get all eyes on it without being intrusive, making it a classic example of a passive form of advertising.  Make use of the imprint space to highlight you call to action message, artwork or more to get it in plain view of your prospects.
 Versatile
Umbrellas can be employed as fund raising items, employee gifts, store promotional items, awareness giveaways and more. No matter what your business goals are, these versatile handouts will fit into all your promotional plans with ease.
Now that you have some solid reasons that will inspire you to make logo umbrellas as your swag, it is time to explore out collection of custom umbrellas in a wide range of models and price rates. Whether you are looking for an umbrella that is big and bold or a subtle and understated model, our friendly team will help you with tips that you may need to put together a really exciting, effective branded umbrella!