Logo Umbrellas Are Great Promotional Products- Here's Why
Promotional products are indispensible for businesses. They not just get your brand out there for more people to see, but will build your brand image and make new leads. Custom umbrellas are one of the most coveted items on the promotional swag list, thanks to its high perceived value.
 Logo umbrellas are incredible product giveaways to your employees and clients. These everyday items have the highest retention rate of over 14 months, which makes it a branding machine literally. These high quality, giveaways of umbrellas enjoy more visibility and user engagement than the run of the mill gifts that people get all the time.
People Always Need umbrellas
If you are planning to invest in some proven promotional products, custom umbrellas will make a great choice. Remember; people don't have as many umbrellas as they need. In most cases, people wont even remember to buy an umbrella till they get caught in the rain. So if you can offer them a free umbrella they are very likely to use it.
Umbrellas make Substantial Giveaways
Umbrellas are giveaways that will never fail to impress people. Best of all, umbrellas are fully customizable and are easy to brand. The incredible scope of customization is enough to convince almost any brand that umbrellas are worth giving away as promotional merchandise.
Every time you give away custom umbrellas, you can further drive up the brand exposure. A noticeable logo on the canopy will get a lot of attention every time your recipients use it in public as they walk down the street. This in turn will enhance your brand recall and exposure.
 Thus, by choosing superior quality handouts like umbrellas, you can make a significant difference to your business in moving forward.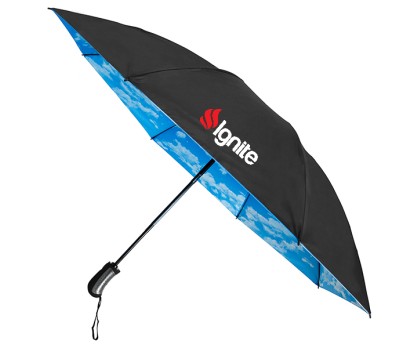 Limitless options
Gone are the days when umbrellas used to be plain and black. Today, umbrellas double up as fashion accessories apart from being a functional item to augment the style of the users. Available in a palette of solid colors and printed designs, umbrellas unfurl a world of trends. You can literally choose from a wide range of models right from travel size mini umbrellas to massive patio umbrellas and everything in between. You can also choose umbrellas of various fabric choices like nylon, pongee or polyester.
Popular
Umbrellas are gender neutral. So, even if you have a diverse audience group comprising of people of all ages and preferences, logo umbrellas will make excellent handouts.  
Superior quality handouts
When you need something exceptional that will convey your special message to your high value clients, printed umbrellas will obviously make a great choice. It will also show them that you care and make valuable impressions for your brand.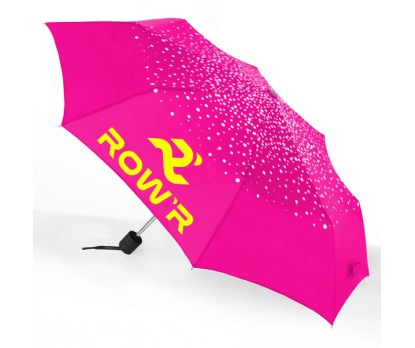 Versatile
No matter whether you're a small business or a large corporation, umbrellas will indeed make a great handout to consider while proactively running a campaign. It will definitely help you get your message across to a wider audience , which in turn will  increase your market presence  and profitability.
An appropriately customized umbrella will do non- stop promotional work for you- that too at one time investment! So, get started right away by exploring our complete line of custom umbrellas.