Custom Umbrellas – Outdoor Promotions With A Fun Twist
With ever increasing interest in outdoor leisure, people have been venturing outdoors more than ever. Whether it is for work, play or anything in between, umbrellas makes an essential item on hand for the outdoorsy people.
The unpredictable weather and bad elements will throw a spoke on the wheel of their holiday plans.  Though umbrellas are high utility items most people forget to buy one for their use. This is why promotional umbrellas  have become popular items in recent years.
Umbrellas have many uses, all of which will highlight your brand for years to come. Did you know that umbrellas are one of the longest retained custom gifts around? Recipients retain it for over 14 month s during which it makes countless impressions and loyal customers for your brand.
Available in a range of sizes and styles, umbrellas not just make an ideal way to stay safe from bad weather but will also double up as fashion accessories to accentuate the seasonal colors and prints.
Umbrellas offer something special for everyone. While golf umbrellas are the personal favorites of any golfer, anglers may prefer hands free umbrellas to keep them safe from sun and rain.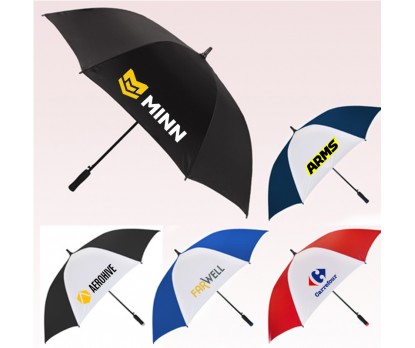 Inverted umbrellas make a great choice for holiday makers and road trippers as these are designed to fold inside out thereby trapping the rain water within its fold without spilling it over to the car floor or rooms.
If you are looking for something quirky, umbrellas with High Stand Cooler and Speakers will make great options. These will bring together the advantages of a speaker and a cooler bag along with an umbrella to make it a great party staple.
Flashlight umbrella is another interesting model. These will ensure the dual advantage of a flashlight and an umbrella to make a value added gift for your prospects.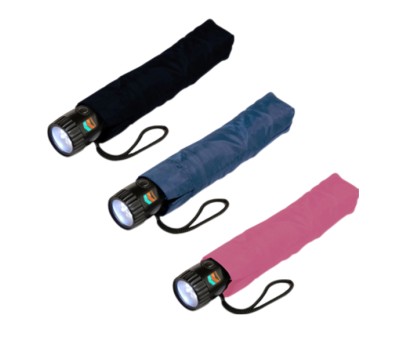 The large branding area on the canopy of umbrellas ensure that your message stays visible and right over the crowd literally ! Get your logo, message, artwork or fun quotes on it to engage your audience and  get your message out into the wide world outside. While a single imprint is probably the best option for a utilitarian item such as an umbrella, you can consider other branding options like full panel imprint or alternate panel imprint among others.
Versatile and highly practical , umbrellas make perfect personal gifts and promotional handouts alike. If you are running tours or  a resort, custom umbrellas will make a great giveaway to encourage your prospects to experience the great outdoors while enjoying your services. Umbrellas go with your clients wherever they go and make a gentle reminder for not just your recipients but anyone who sees it.
Are you planning to use custom umbrellas for promotions this season? Share your tips and ideas with us on our facebook page.