Innovative umbrellas that Overcome the Disadvantages of Ordinary Umbrellas
Travel umbrellas are ubiquitous with people on the move  and save them from bad weather woes. These small and portable umbrellas travel easily with your audience. However ordinary umbrellas do have some disadvantages that cannot be overlooked. This is what makes innovative umbrellas that are made by tossing in a few extra features that make it more value added.
Here are a few examples that you will love.
Inverted umbrellas
While ordinary travel umbrellas are difficult to carry indoors or in a car when wet as it may ruin other stuff in the bag, inverted umbrellas fix this issue easily. Designed to keep the rain water trapped inside the folds, it will not spill out and cause a mess.
Travel umbrellas with Teflon coated canopy is another choice. It will repel water and come out of rain completely dry, which makes it easy to carry it in a bag .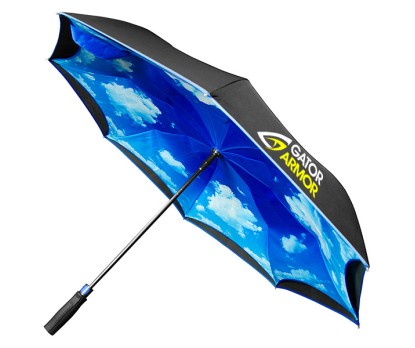 Antiwind umbrella
The issue of  umbrellas get blown inside out in string winds is a common problem faced by the users. Antiwind umbrellas have sturdy fiberglass shafts and ribs that stand up in the wind offering unparalleled protection against the elements. The vented design will let the wind pass easily through the umbrellas , thereby releasing the pressure.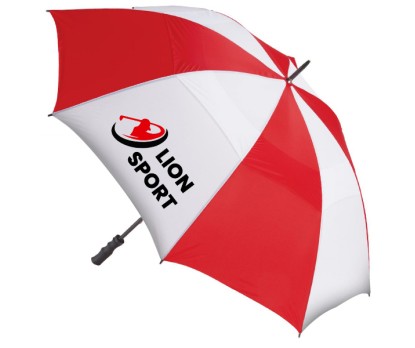 Light weight design
The fiber glass design make umbrellas sleek and easy to carry while being sturdy enough to stand up to harsh winds. The light weight design will make it a perfect choice for people on the move and those who need to use umbrellas on a daily basis. For the modern day audience, a sleek travel umbrella will make a perfect choice.
Hands free umbrella
While holding ordinary umbrellas, hands cannot be used for any other purpose, thereby leaving the users constrained. However hands free umbrellas with a loop handle can be held in place by putting the arm inside while keeping the hands free to hold a purse or a book or even to answer a call on the mobile phone.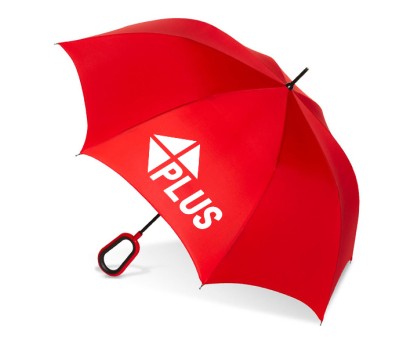 Flash light umbrellas
Offer the dual advantage of a flashlight and an umbrella all at once with these handy models. Your recipients will truly be impressed with this combo umbrella that comes handy during both dark and damp moments.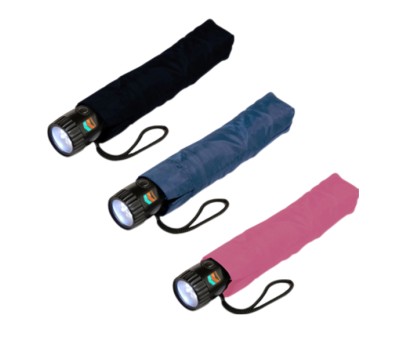 Bubble umbrellas
 Offer a safety bubble around the users that will keep them fully dry even in torrential rain. While ordinary umbrellas have a sloping canopy that will spill rainwater on to the body of the users and will only keep  the head well covered, bubble umbrellas are designed to keep the upper half of the body fully covered. The transparent canopy will also let them see where they are heading to or the dramatic beauty of the rain drops lashing against their umbrellas!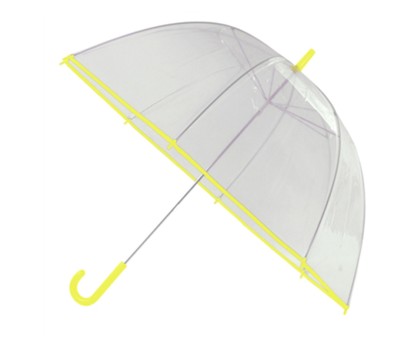 Need more? Browse our collection of custom umbrellas and choose a model that offers much more than ordinary umbrellas – at almost the same price range.