The Best Custom  Umbrellas for City Clients
Promotional umbrellas are available in dime a dozen models, sizes and colors. However, if your business caters to professionals who live and work in cities, you need to choose a model that suits their lifestyle and location. Make sure that the umbrellas you choose have features that make it  perfect for use in a city, so that your clients will appreciate these handouts and get plenty of use out of your gift.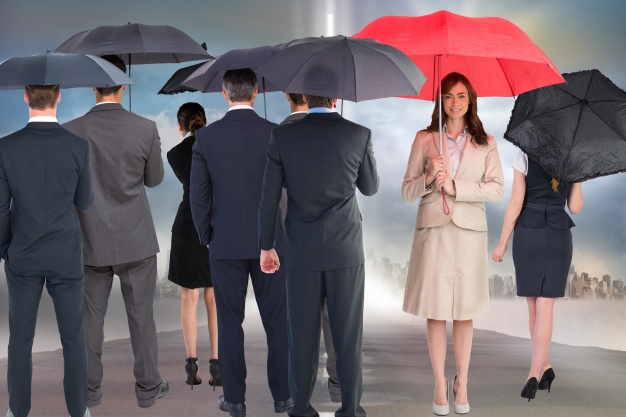 If you are looking for umbrellas for the city crowd, standard umbrellas, telescopic umbrellas and auto open styles will make great options. Standard umbrellas are those that you don't fold down, so remain their full height even when the canopy is down.
Telescopic umbrellas fold down to a smaller size making the umbrella easier to carry. Check out this popular model that features  42" arc,red  and white polyester canopy, matching sleeve, strong metallic shaft, and black handle. Dimensions – 42" arc closes to 9".
Auto open umbrellas extend automatically through the use of a push-button and can be closed or opened in seconds. It is a handy choice for the busy urban people who are on the move and in a hurry.
Transparent Umbrella: The clear, PVC canopy ensures a stylish yet minimalist look and an easy to use automatic push-button.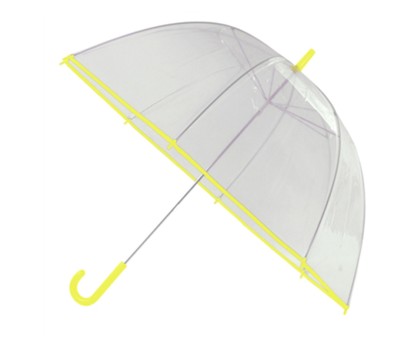 Mini umbrellas
Light weight and handy, mini umbrellas will appease the city-dwellers who regularly carry their umbrellas to the office or home with them. These lightweight umbrella won't weigh them down or slow their journey.
Windproof City Umbrellas
A windproof umbrella won't get blown out of shape on  in winds and will save the  users from the embarrassment of  holding a toppled umbrellas in the crowd. Designed to last long, these umbrellas will make a valued promotional gift for years. The extra-strong storm proof ribs enable these umbrellas to withstand high winds.
Inverted umbrellas
 Managing wet umbrellas in the rainy season during commute or in crowded city streets is easier said than done. Inverted umbrellas not just keep the rain water well trapped within its folds but will also help the users to open and close it without poking others or posing a distraction to other people around. Choose from various models including the bestselling models of hands free umbrellas that are here to stay for a long time.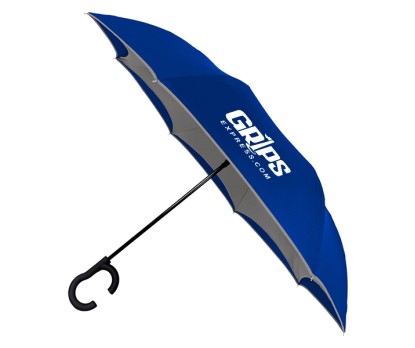 Customization of City Umbrellas
Umbrellas allow ultimate customization to present your brand exactly as you want it. Make the best use of the colored panels to highlight your artwork and message and make heads turn  even in the crowded city roads. If you prefer to have an understated look, get your logo and message imprinted on the under canopy or the handle of the umbrellas to make it more visible for the users than the public. Options are truly limitless when you have creative handouts like umbrellas as your swag.