Sound Reasons for Marketers to Invest in Promotional Umbrellas
Promotional umbrellas are a proven ways for businesses to create a brand image and get their message across. Whether it is to promote an event, a group or a business, custom umbrellas will fit your bills perfectly. Promotional umbrellas are some of the best advertising products to reach out to a wider target market thanks to its high utility and versatility.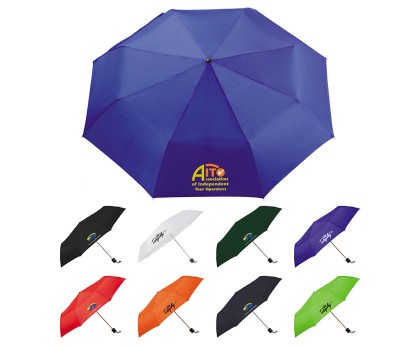 A hot favorite in promotional handouts of businesses, umbrellas are available in a wide range of models and fabric choices. From umbrellas with the classic wooden hook handle to the innovative inverted umbrellas and full color canopy models, there is something for every taste in custom umbrellas.
High retention
Promotional umbrellas are retained for years on end, based on the quality, which means that your name and message imprinted on it will get a consistent display at one time investment.
Portability
Another essential feature of custom umbrellas is its incredible mobility, which will carry and flaunt your message in different places and occasions. The brand exposure of custom umbrellas is unbeatable and the best part is that the recipients serve as your brand ambassadors, leaving a good impression and attracting customers towards your company. Everyone uses an umbrella, which gives more visibility to your message.
Easy to customize
The wide canopy of umbrellas serves as a massive canvas for your creative messages. Add your logo, contact information, call to action message and more to pique quick interest among the audience. Using subtle colors and interesting artwork is the best way to go about it and  inspire the audience to use these logo umbrellas more often. Too many colors and garish imprints will make the customers hesitant to use it.
Promotional umbrellas win hands down as excellent marketing tools that make an essential investment. Choose a model that will fit into your marketing plan to get the best results. For instance, for bars and restaurants, market umbrellas or patio umbrellas imprinted with your brand and message will make a great choice. But if you are reaching out to  your clients and customers, mini umbrellas will make a perfect choice. Likewise , nothing can beat the charm of golf umbrellas in engaging the golfing community.
 Custom umbrellas indeed make gifts that will be appreciated by your clients all the while making your business memorable for a long time after the event is over. Should you need more inspiration take a look at our complete line of custom umbrellas  to delight your customers.