Top Tips for Selecting Custom Umbrellas
Custom umbrellas are one of the best tools to promote your brand visibility, get your message out and stand apart from the competitors. Umbrellas make every day items that will never get overlooked. People will find it useful in both rain and shine and even as photo props or fashion accessory to boost their seasonal dressing styles.
Umbrellas have a huge imprint space that businesses can utilize to print whatever they want to promote your business. Whether it is an artwork, tagline, puzzles or joke, you can easily attract the attention of people using a custom umbrella. Available in a wide range of shapes, and sizes, you can choose a model that will meet your marketing needs.
Here are a few tips to bear in mind while choosing your promotional umbrellas
Budget
Strike a fine balance between quality of umbrellas that you are buying and your budget. Cheap umbrellas that don't last long will cut a bad image on your brand image. So, make sure to choose quality umbrellas within your budget range.
Pleasing colors
Promotional umbrella has to be visually appealing so that your recipients will be inspired to use it often. In addition, it will also capture the attention of people around. Choose solid colored umbrellas that will highlight your message easily. Add some glamour to the canopy of the umbrella with an attractive artwork or design that will earn a second glance from the audience.
Sturdy and stylish models
Models like antiwind umbrellas that can even withstand strong wind speeds and easily recover from flipping inside out is a great choice. Your customers will be confident to use it even in challenging weather conditions and your brand will stay on top of their minds for many years to come.
Enhanced usability
Choosing an eye pleasing umbrella is only half your job done. You have to offer the recipient a reason to choose and use your umbrella instead of something they may already have. Choose innovative and trending models that bring together fashion and functionality in equal measures.
Inverted umbrellas are top trending these days.  The unique design of this umbrella will hold the rain water within its folds when closed without spilling it over to the floors. It is a perfect choice for people on the move.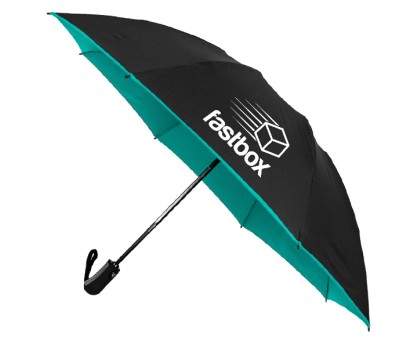 Hands free umbrellas that will let the users hold the umbrella all the while making their hands free to hold their phone or bag is another top choice. Lightweight umbrella, rubber grip models, lightning resistant models and foldable models are some of the many models that can be considered for your promotions.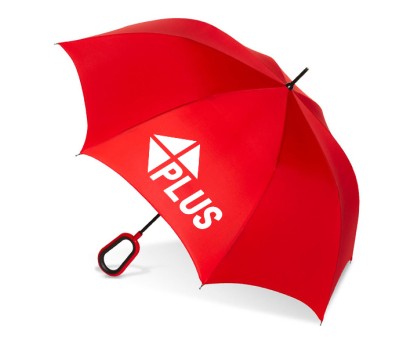 Now that you have some top tips that will give your customers more reason to flaunt your umbrella, you can make a well informed decision in choosing custom umbrellas